PPC Location Targeting – How Facebook & Bing Are Getting In On The Act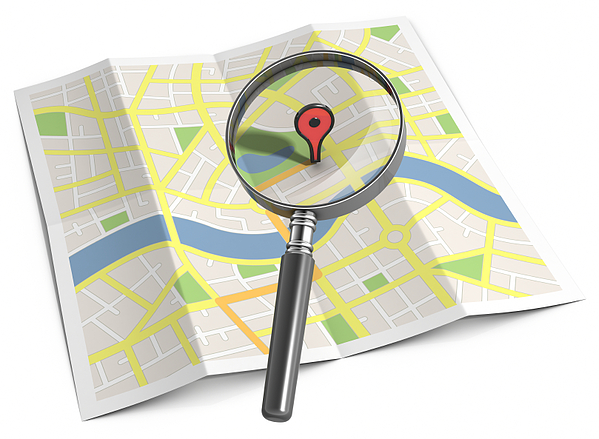 With competition between local businesses getting fiercer year-on-year and consumers looking for better convenience, it's crucial that your PPC campaign makes use of every targeting feature available. This will allow you to reach the customers that matter most and dominate your niche. If you are a seasoned Google Adwords PPC advertiser, you will know that Adwords offers excellent methods of location targeting within campaigns. They allow you to show ads to searchers by:
Radius targeting - selecting a specific radius reach around your business address.
Places of interest – choosing to show ads to certain types of locations.
Locations by demographics – showing ads to people with certain household incomes etc.
Showing to people who view pages about your target locations. Showing to people only in your target locations - Choosing specific locations and adjusting their bids.
Here's an example of how Adwords location targeting can be put into practice.
Example:

If you run a florist business and only provide a delivery service to people within a 30 mile radius, you can set location parameters to only show your ads to people within those 30 miles. It cuts out all of the orders that you wouldn't be able to fulfill – saving time and money. So now on to Facebook and Bing, who have cottoned on to the influence of these features and offered up their own versions of location targeting for PPC ads.
Facebook Location Awareness Ads
Facebook's answer to location targeting was launched in early October, to help make local business PPC advertising easier and more effective. Not only do they let the business owner reach customers within their area, they allow Facebook users to discover products and services near them. To set up Location Awareness Facebook ads, here are the steps you must take:
1. Go to the Ads Create Tool and select "Local Awareness"
2. Select the page on your website you want to advertise
3. Add your business address and specify the radius you want to target
4. Choose the preferred age and gender of your audience
5. Set a budget and ad duration
Once you have done this, Facebook will give you an estimate of the amount of people's accounts the ads could be shown on. The only thing left to do is find an image and write engaging ad copy. You will also have the option of including "Get Directions" and "Like" links on the ad, to encourage engagement with your local audience. Here is an example of how a Location Awareness Facebook ad will look: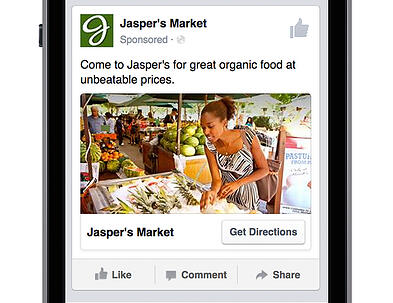 Location Awareness ads are a big leap forward from their previous form of targeting; simply choosing from a list of cities or post codes. The radius targeting focuses on the physical location of the person, based on the location settings on their mobile device. The extra "Like" and "Get Directions" links are also fantastic for enhancing CTR (Click through rate). If you don't already have a business Facebook page for this then learn how to set one up: A Beginners Guide: How to Create a Facebook Page for Your Business
Bing Enhanced Geo-Targeting
Another online advertising platform that is catching up with Adwords PPC is Bing. In September, they announced that they would be adding new features allowing advertisers to fine-tune their PPC geo-targeting. The aim is to improve relevancy, CTR and compatibility with mobile devices. Piyush Naik, Senior Programme Manager at Microsoft says: "The increase in mobile volume has made hyper-local targeting more relevant from user intent and location accuracy point of view". So Bing PPC ads now offer the following location-related features to optimise performance in mobile searches:
Radius targeting:

Bing made improvements to their PPC ad radius targeting in September, allowing advertisers to target a wider radius (1-5000 miles) and combine with specific city targeting. An example of setting this up is shown below: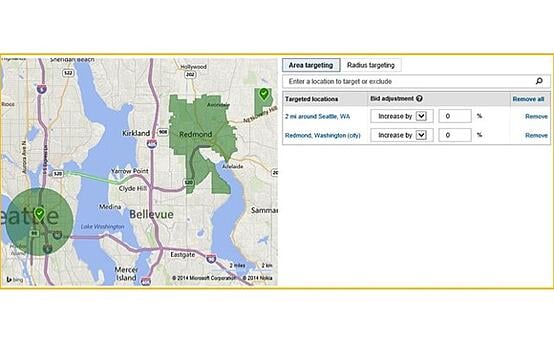 Post Code/ZIP Code Targeting
As of September, you can choose from over 10,000 individual location targets. Bing has also introduced the capability to adjust bids on your targeted locations as another, more granular form of optimisation.
Intent-Only Location Targeting
This was launched to allow Bing PPC ads to show to searchers viewing pages about your targeted location, not just in the physical area. This means that people living in your city who are out of the country can find local ads on-the-move. These recent updates in Facebook and Bing show that other PPC providers are catching up with Google Adwords with their level of service to local businesses. So whichever platform you are using for your PPC campaign, make sure you take advantage of location targeting to attract more ideal customers to your website.
Article by Laura Wootton