Which Marketing Activities Should You Prioritise For Maximum Revenue?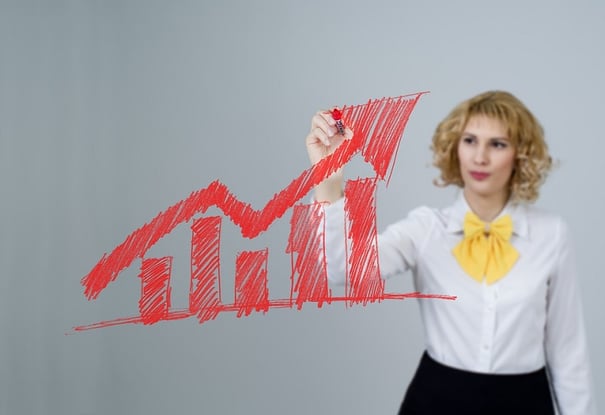 In today's online world, businesses must rely on digital marketing strategies to turn leads into customers. Yet just like your customers, not all marketing activities offer the same value and returns as others, and some will prove more effective in certain instances than others.
Therefore, it is useful to examine different marketing activities and what they can offer – in order to maximum your potential revenue.

Increasing Revenue Through Multi-Channel Marketing
In digital marketing, each activity has its strengths and weaknesses. Your chosen industry, your audience, your team and other ongoing issues can all impact the cost-effectiveness of different strategies. Adopting a multi-channel approach can spread risk, amplify the results from individual channels, and maximise overall marketing revenue.
For example, websites are excellent for engaging and informing customers and building brand recognition, yet content must be carefully planned and designed to attract different buyer personas and must be constantly updated to remain relevant. Although the long term gains from a well maintained business website are significant, you must also be prepared to invest time and money into establishing it and keeping it at a high performance level. Where a website fails to attract visitors on its own merits, implementing a blogging and SEO strategy can be useful for ensuring better search engine results and a steady audience, thus increasing revenue from your site ...

Other strategies may be needed to generate leads. Calls to action and feedback forms are useful for turning website and social media traffic into leads, while emails and automation can turn these leads into customers, creating a fast and inexpensive way of building relationships and greater ROI. Emails, in particular, can be customised to different buyer personas for maximum impact and to increase the chance of conversion.

Every digital marketing strategy, from social media to paid advertising, has advantages in certain situations and disadvantages in others. As such, relying on just one activity to the exclusion of others can limit your ability to reach your audience and convert them into paying customers. When one strategy fails another can be implemented to negate its limitations. Therefore, it is important to form a diverse strategy that utilises more than one channel for maximum revenue.
How To Choose Your Digital Marketing Channels
Knowing which marketing channels to choose is dependent on a few factors.
Firstly, know where your business sits in the market, who your potential buyers are and where your leads sit on the marketing funnel (a system that positions leads in terms of their readiness to buy and targets content accordingly) in order to choose the most relevant strategies.
Secondly, knowing the capabilities of your resources and fellow team members will inform you of what strategies you can implement and if you need to invest in further aid or training.
And thirdly, you will need to know what your budget will allow you to invest in.
How To Allocate Marketing Budgets Across Channels
While it may be possible to focus on several marketing channels with limited resources and budgets, this could prove unsustainable in the long term if you want to grow your customer base and revenue. Perhaps the best and most cost-effective solution for budgeting for multiple marketing channels is to utilise the services of an inbound marketing agency. The JDR Group have a team that specialises in multiple marketing strategies that can be implemented at all levels of the marketing funnel, making your money go further than trying to do it all in house, and ultimately maximising your business's revenue.
We offer a free marketing audit to measure your visitors and leads, so you can discover which strategies are working or need more investment, potentially leading to greater turnover.
Finding The Right Strategies
With an effective multi-channel marketing strategy in place, you'll have the perfect combination of activities complimenting each other to achieve maximum revenue.
Examining which strategies work for you and how to use them in tandem will help you create the most effective solution for your business, and an inbound marketing agency will help you achieve this.
Get in touch today to find out more and get your FREE Marketing Audit.
Image source: Pixabay