Moving Out of Lockdown – Why You Should Increase Your Marketing Efforts Today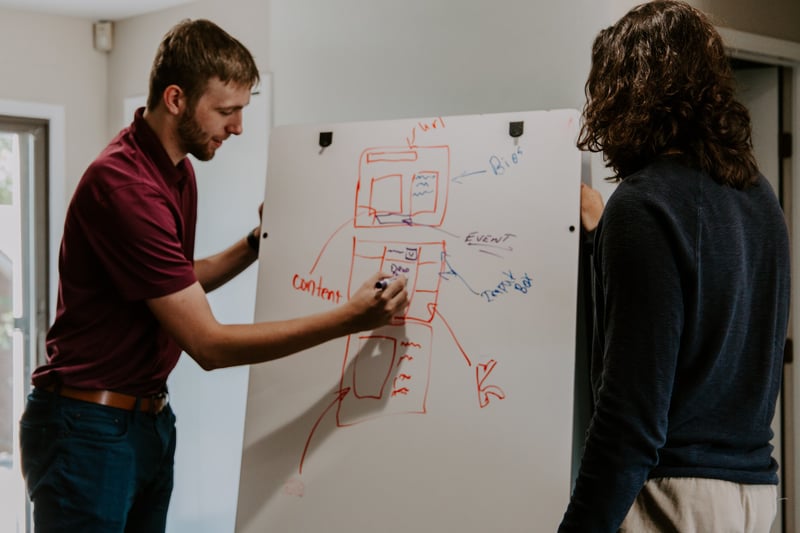 While things aren't back to normal for the UK's businesses yet, many companies are ramping up their operations again – and the good news is that the economic hit hasn't (so far) been as bad as many people had feared. Therefore, if you want to strengthen your hold in the marketplace, you need to show people that you're ready to do business today. Whether you've continued, reined in, or even halted your marketing activities during the Covid-19 lockdown, you should increase your efforts now. Read on to find out why.

1) Your competitors are getting back to business
If you're stepping up your operations again, your competitors will almost certainly be doing the same. However, if you act quickly, you can still increase awareness of your brand before promotional noise returns to pre-coronavirus levels.
Not all companies will have survived the lockdown and their customers will be seeking alternative suppliers. Therefore, if you invest more in marketing now, you could see significant rewards in the form of a larger customer base and increased sales. If you know of any competitors who have definitely closed doors, use LinkedIn to try and find out who their main clients were. These should be the first port of call when doing outreach on LinkedIn.
2) Gaining momentum will take time
Any marketing expert will tell you that you need to build momentum if you want to maximise your return on investment (ROI). If you reduce or halt your marketing activities for a few months, you may find that prospective customers forget about you, that your website loses traction in the search engine results pages (SERPs), or that your social media audience lose interest in your company.
If you put your marketing plan on ice during lockdown, it's time to heat things up again. Even if you've promoted your company throughout the pandemic, it's unlikely you'll have had people's full attention with everything else going on. Boosting your marketing spend now – to as high a level as you can afford – could put you ahead of competitors that lost momentum when they reined their activities in. On the flip side, if you have let marketing slip these last few months, then there is no reason to panic. The end of lockdown has bought in a blank slate in many sectors, with a lot of companies reassessing their priorities and open-minded about new supplier relationships. This is the time to reach out with positive and tailored solutions, and with a strong marketing campaign to back up your messages. Go for it.
3) You can make a great impression
Lockdown has been tough, but savvy business owners can turn the situation to their advantage. Many of your prospects will have found that their priorities and needs have changed as a result of the pandemic – and if you can adapt your offering to suit them, you could reap the rewards. Consider how your products or services could solve your existing and potential clients' post-pandemic problems – especially concerning on-shoring and remote working – and invest in marketing to let them know.
With more people now doing business remotely, your prospects and clients are likely to be looking for online resources to make their decisions, rather than traditional face to face meetings and trade events. If you can provide high-quality and relevant webinars, video content, blog posts and e-books, you could extend your reach and, in turn, boost inbound enquiries and sales. Adapting your marketing materials to suit your audience's new requirements will help you gain their trust and engender loyalty. Take this opportunity to review your pre-Covid marketing literature and see if there are ways to update and strengthen it – don't assume your old messages will automatically hold water in the new environment.
Next steps
To maximise the ROI that you get from increasing your marketing spend, it's wise to take professional advice. We can help you to create an effective plan of action to take advantage of the opportunities arising as lockdown eases, so contact JDR today.