JDR Interviewed On Radio Derby: Harry and Meghan Break Instagram Records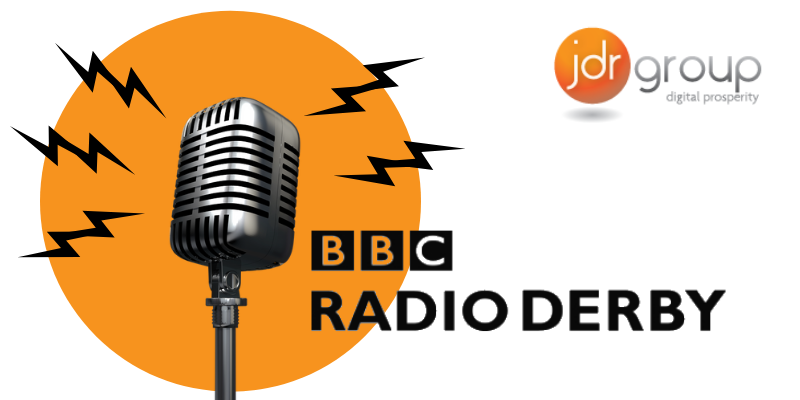 JDR featured on BBC Radio Derby last night, joining radio host Steve Jordan to discuss the latest news from Prince Harry and Meghan Markle – the couple joined Instagram, and hit 1 million subscribers only 6 hours later!
The Instagram record of 'fastest to 1 million followers' was broken in an impressively short time – JDR's Leanne Mordue came on to discuss why the couple could have decided to join Instagram, and what this could mean for the future of their "brand".
'Why do you think Harry and Meghan have launched their own Instagram account?' asks radio host Steve Jordan.
'There's a number of reasons,' replies Leanne. 'The royals are currently in the public domain and, as we all know, there's worldwide interest in them and what they're getting up to.'
Harry and Meghan joined Instagram as @sussexroyal on 2nd of April, with a multi-image post featuring photos of the couple, both recent and going back a few years. It showcases the two at work, having fun, and meeting fans. They also added the following message: 'Welcome to our official Instagram; we look forward to sharing the work that drives us, the causes we support, important announcements, and the opportunity to shine a light on key issues.'
Leanne explains that by taking control of their public image by using a platform such as Instagram, the couple are not limited by the way that the media wants to portray them – and they get instant access to millions of followers. 'At the touch of a button, they can launch new initiatives, promote their causes… It could even become a way of generating income for themselves.'
As Leanne says, 'They are, in essence, able to manage their own brand.'
Many businesses don't think of the impact that social media could have on the number of leads and subsequent conversion rate. But Harry and Meghan's Instagram account speaks for itself: the couple followed up their first post on 3rd of April with a second post - and the account now has over 3.3 million followers.
'Let's face it: social media is a part of the modern world now. Whether we like it or not, we're at a stage where it's almost expected that public figures – as well as businesses – have a presence on these platforms.'
Could the Royals even begin to use Instagram as the first place to publish official photographs? 'Absolutely!' says Leanne. 'And why not?'
Why not indeed!
JDR are experts in the tools of inbound marketing, including Instagram, and can help you generate new leads, convert, and retain new clients. Get in touch today to find out more.