JDR Group: A Mobile App Developer In The Midlands, UK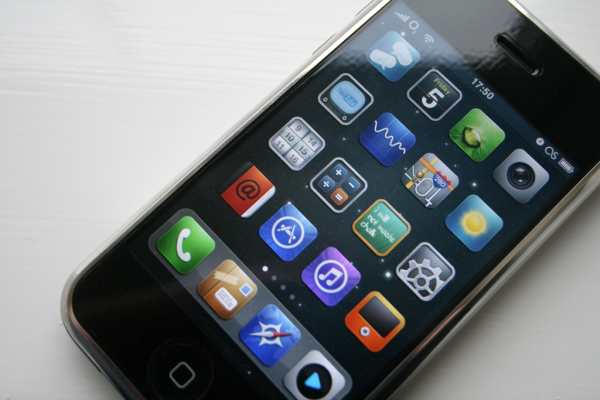 Do you want to take advantage of the surge in mobile internet use, but are struggling to find a quality and reliable App Developer in the Midlands?
You now do not need to look any further as JDR can offer high quality mobile apps.
More and more people are using their mobile phones to surf the web. When they see a site they like they click on it, but then face the problem of having to do a lot of scrolling as the website has not been made mobile friendly or there is not a mobile app in place.
It is essential that as a business you are thinking about your prospects and customers who are browsing for your products and services using their mobile devices. A mobile app will give the user and potential new customer a better experience, and there is more chance they will use your business. Many of the well known corporate companies already have mobile apps, as they know the importance of keeping up with trends and knowing what users want. These companies are no different to yours, they are simply just quicker to act.
Many small businesses owners still think that a website is all they need when it comes to attracting new customers online. This is most certainly not the case. A website that has no marketing strategy behind it, and no mobile strategy behind it, will soon start to fall behind -and fast. Mobile apps can offer relevant and important information right at the users fingertips without them having to do all the scrolling and zooming in that they would ordinarily have to do when visiting a website from a mobile phone. Another big advantage is when they are looking to come back to your business, there is no need to go to Google and conduct another search for you (and potentially find one of your competitors). Your app will be saved on their phone! With one touch they have access to all your business details.
What is needed?
You want to make sure your Mobile app is not overloaded with information, many businesses want to get all their website information squeezed into their mobile app, but this is not necessary. The purpose of a mobile app is to tell the user what you do and to give them a better and easier experience when using their mobile device. This means that the content on your website will need cutting down and changing.
You will need to make sure you still have a homepage, which tells the user who you are and what you offer. Another important page to have on your mobile app is a contact page wih a click to call button. This is a must have, as it means they can get in contact with you really easily. As they will be on their phone your business phone number will be linked so when they click on it, the call will be made straight away to your business. This is a great feature and has been proven to increase enquiries.
Your main businesses services will also need a page on your mobile app. You don't want to make a page for every service you offer just your most important ones.
Once you understand the needs of your customers and potential customers you will then know what to include in your mobile app. You can of course include as much information as necessary. After all, all businesses are different. The point here really is that mobile users are on the go, they are looking for quick information and a way to respond quickly, don't put them off with too much irrelevant detail.
Most people still think that mobile apps are expensive, out of their league and too much hard work to make. This cannot be further from the truth! If you are curious about how an app can work for you or want to know what your business app would look like, JDR can offer a helping hand!
We are able to offer a FREE demo app which will give you the chance to see what your live app would look like! This is a great feature because it means you will be able to see what it would look like and what information would be used on it. Once you see your Mobile App you will be amazed at how great it looks!
Get your FREE demo here: Request Free Mobile App Demo
Having an app will give your customers the chance to see that as a business, you are willing to move forward and keep up with current trends. It will also give them the chance to easily learn more about what you do and offer.
Once your app is approved by you and up and running, we will publish it to the app stores for you. All you have to do is get excited knowing that people will soon be downloading and using your app!
The Benefits
There are many benefits of having a mobile app but here are some of the main benefits:
Boost customer loyalty

Instant push messaging to talk to your customers about your offers in real time

Build big buzz about your business

Grow your subscriber list

Increase web and foot traffic

Close sales faster

Generate more repeat revenue in less time
The demand for smartphones is forever increasing so it is important to keep up with what your customers expect!
Every minute you leave it is another minute that your competitors have to get ahead of you. Mobile apps are at the forefront of mobile technology and can open many doors for your business.
Article by: Adam Jones
Resources: http://jdrmobileapps.co.uk
Photo Credit: William Hook via photopin cc