Local Business Marketing: 4 Steps To Attract Business From Your Local Area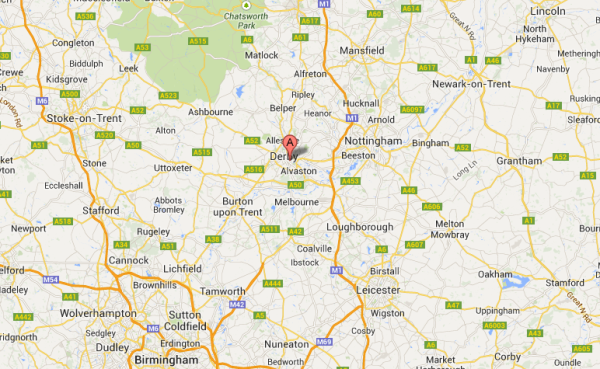 As many of you will know, the amount of people that use the internet on a daily basis is continuing to increase and having an online presence if you are a local business can never be more important. Although, many people understand that marketing has changed and more people are going online to search for a product or service they desire, local internet marketing is still under utilised.
I see thousands of business owners wasting their marketing budget on advertising in local paperback directories like the Yellow Pages and in local newspapers. This form of offline marketing is outdated now... do you read the adverts in places like this? I know for a fact that I don't! Carry on reading this article to find out how you can attract business from your local area using SEO in 4 easy steps.
Step 1 – Keyword Research
Researching the correct keywords to use for your local business SEO campaign is just as important as any other PPC or SEO campaign. If you pick the wrong keywords it could go horribly wrong! This step is one that you cannot afford to do quickly, you need to be as thorough as possible in your keyword research. Here are a couple of things to ask yourself before continuing with your keyword research:
1) What do I want my business to be found for locally?
2) Will people pay for this service?
After answering both of these questions you can begin your keyword research. First of all, you will need to open up the Google keyword planner which can be found here – https://adwords.google.com/ko/KeywordPlanner/Home. This will help you to find related keyword phrases to the services you offer and it will also give you the estimated monthly searches for the keywords you type in; (make sure you change your location to the United Kingdom, if it isn't already set).
Once you have found some good keyword phrases that are related to the services or products you offer and get a reasonable amount of searches per month you will need to start analysing your competition.
If you require more information on keyword research please see one of our other articles on the subject here - https://www.jdrgroup.co.uk/blog/bid/242244/how-to-choose-the-right-keywords-for-seo
Step 2 – Competitor Analysis
Analysing your competitors for a specific keyword is a part of keyword research and it needs to be done properly, as with all SEO techniques. To analyse your competitors follow these steps below:
1) Type in the keyword you want to be found by in Google.
2) Save the top 5 or 10 competitors pages that are ranking as well as their domain names.
3) Check the page rank of these pages.
4) Run a links check, there are software programmes available for you to do this.
5) If the competitors backlinks to the page and domain name is reasonably low then that is probably a good keyword to go for.
After you have successfully analysed your competitors, you should have a number of keywords that you can target for your local business SEO campaign.
Step 3 – Create A Google+ Local Listing
Google local accounts are extremely important in local business SEO and it is often these pages that rank in the SERPs. If your business doesn't already have a Google+ local listing then the next thing you will need to do is set one up. However, you may already have a Google local page and not know about it. To find out whether or not you do, search for your business name in Google maps. If a result comes up and you can click on it, then you already have one. You will then need to go in and claim that page. If you don't have a Google local page set up for your business then just follow the steps below to create one.
1) Go to Google places (http://www.google.com/business/placesforbusiness/) and sign in with your Google account (if you don't have one then you will need to create one).
2) Fill out the form with all of your business contact details and double check that these are correct and exactly the same as on the website because your Google local citation is critical for ranking a local business.
3) Once that is complete it will need verifying. Google will either send you a postcard with a verification pin on it to your address (this can take between 1 and 2 weeks) or they will call the number that you registered your business with.
4) When you receive this pin you will need to make a note of it and log back into your account to enter the pin and verify it.
5) This should then take a couple of weeks for Google to review it and make the page live.
Once you have set up your Google local page you can optimise it further by adding pictures of your products and services, opening hours, a description and more. Then encourage clients to leave reviews on your page as this can have a positive impact on rankings.
Step 4 – On Site Optimisation
After you have carried out your keyword research and set up a Google local page, you are then ready for optimising your on site meta tags to help the search engines find your website and rank it higher. The on site optimisation of your website is critical to your ranking and it is one of the most important factors in local business SEO. Follow the below steps and tips to successfully optimise your website.
1) Make sure you include your targeted keywords in your title tags
- Include your top keywords in the title tag on your home page.
- They should not exceed 65 characters.
- Make sure the local areas you are targeting are included in the tag.
- Optimise all relevant pages that are specific to the keywords you are targeting.
- Finally, make sure your title tags read well and are captivating.
2) Make sure you write relevant and unique meta descriptions for each page
- Again, they should include your main keywords that are relevant to the page as well as the areas you are targeting.
- These should not exceed 160 characters.
- Make sure they are captivating.
3) Optimise the H1 tags on your website
- Ensure that the heading tags on your website include the keywords you are targeting as well as the areas.
- Make them specific to each page.
4) Optimise image alt text
- Make sure that the alt text on your images includes relevant keywords and areas that are specific to them.
- All of the images on your site (where possible) should be optimised.
After implementing all of the above steps for your local business, you are well on the way to ranking on the first page of Google and getting more targeted traffic to your website. The final thing you will have to do however, is build backlinks to your website.