Attract More Local Business In Derby: How to Dominate Google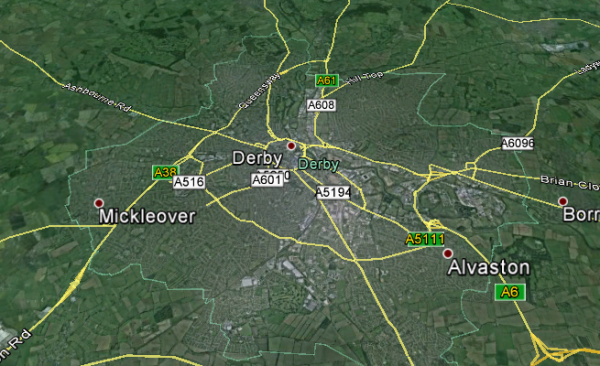 If you are serious about attracting more local business in Derby then you really need to start doing the work to get to the top of Google. Being top for just one of your local keywords, such as 'plumbers in Derby' will bring you more business. However, the more keyword phrases that you are ranking well for, the more business you will attract and you will then start to dominate Google for your local searches.
Although this might sound simple, it isn't. Ranking well for a search phrase doesn't just happen overnight. It can take time and a lot of effort.
What steps can you take to attract more local business in Derby?
Step 1 – On Site Optimisation
Presuming you have already done your keyword research and have carefully selected the best keywords to target, you then need to think about the on-site optimisation of your website. (If you haven't selected any keywords and don't know where to start, have a look at this article - How to choose the right keywords for SEO)
1) Make sure the keywords you are targeting have relevant pages on your website that can be optimised.
2) Put your target keywords in the relevant pages title tags, meta descriptions and heading tags across your site.
3) Make sure that the content on the page you are optimising is relevant to the keyword you are targeting.
Useful and informative content is one of the most important factors in not only ranking well, but converting any traffic you get into enquiries, sales and customers.
Step 2 – Get listed on Google places
Being listed on Google places and maps is a really important factor in ranking well in your local area. If your business doesn't have a Google + Local page setup, then you will need to do this and optimise it according to your keywords. View our article on getting your business listed here - How to get your Derby business listed in Google maps.
Once you are listed you need to get some reviews. Watch our useful video below for help…
Step 3 – Off site optimisation
After you have all of your on-site optimisation in place and you have setup a Google places listing, the next thing you need to do that will help rank your website is to build relevant and targeted backlinks. However, depending on how competitive your keywords are, you may see results right after you have done your on-site optimisation.
Where can you build backlinks?
There are many places you can build backlinks and some of these include:
Social Media Platforms
First of all, you will need to setup Social Media accounts for your business. I would recommend setting up a Facebook page, Twitter and Google Plus. You should then post relevant and informative content on your accounts with appropriate links back to your website.
Local directories
Another good place you can build links is on local directory sites. They often just ask for your website url, a short description and contact details. Target the sites that have a higher page rank first, as these will pass on more authority and link juice to your site helping it to rank higher in the SERPs. (Search Engine Results Pages)
Video sites
Google loves videos! Having relevant keyword based videos on sites like YouTube, Vimeo, Metacafe and Flickr (to name a few) can really help. On these sites you can put your website link in the video description. Creating and uploading these videos will not only help your website ranking, but they can also rank by themselves; sending more traffic to your site.
Press release sites
Google also loves press releases and they tend to rank really well. So, if you have had anything that has happened in your business and you consider it newsworthy, then write a press release about it! Once you have written your press release you can send it to free press release sites, including your link within the text or in the footer.
There are many other places you can build links back to your site and the above is just a snapshot to give you an idea.
Stay on Google's good side
Although it's all well and good knowing where to build links, you need to stick to the rules and think about the quality of links and the anchor text you use. After recent Google updates they are clamping down even more on websites that build low quality links, and are issuing penalties to these sites.
You DO NOT want this to happen to you! To avoid this, make sure you build links in the right way. Here are a few steps to help:
1) Don't build links on sites that look altogether unprofessional or are totally irrelevant to your niche
2) Always diversify the anchor text you use as it looks unnatural if you are constantly linking the same keywords.
3) Make sure any content that you post is relevant and useful to others and not just written for the sake of building links.
4) Diversify the pages on your site that you link to as you don't want all your links going to the home page, again this looks unnatural.
5) Have a good mix of 'do follow' and 'no follow' links
6) Have a good mix of links from websites with different page ranks.
If you follow some of the instructions in this article and more from our 'Local Business Marketing Online' book, you will be well on the right path to attracting more local business in Derby and dominating Google for your targeted keywords.
photo credit: Frederick Md Publicity via photopin cc