5 Website Optimisation Tools Compared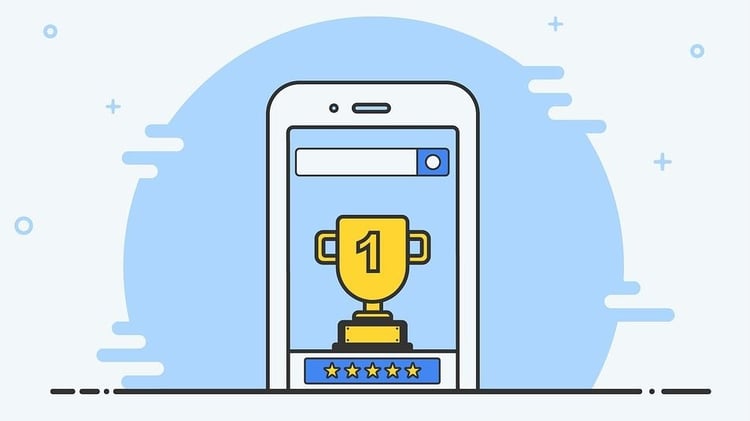 Website optimisation (sometimes referred to conversion rate optimisation - CRO) is the process of systemically improving the overall performance and functionality of your website. Every visitor comes to your website hoping to find the answer to a question, find a solution to their problem, or complete a task. Optimising your website makes it easier for visitors to complete these tasks without any hiccups - therefore increasing the likelihood of that person repeatedly investing in your business.
Any website optimisation tool will follow 4 simple steps:

1) Review: Look at your online analytics software, making sure to pay attention to areas of your website that are performing poorly, such as pages with a high bounce back rate (when a person quickly leaves the page before looking at the content). You can then brainstorm and think about why your website isn't converting very well... What are your areas of weakness, especially compared against your competitors' websites?

2) Testing: At this point you would start implementing any desired changes and then record the results. This process is called A/B testing. Before starting this stage make sure you've collected data to show how your website was performing beforehand so you can make accurate comparisons. We strongly recommend collecting data from a long period of time (at least two weeks and avoid holiday seasons) otherwise the data won't be a true reflection of how your website is performing.

3) Analysis: Review the data from the trial and determine if the changes were effective or not. (If your results are inconclusive we recommend you resume the testing stage.)

4) Make Changes: Implement the changes that were effective at boosting the performance of your website and continue to monitor the results. Over time you should begin to see a gradual increase in your overall conversion rate.

Here are 5, simple-to-use website optimisation tools you can take advantage of today!
1. Google PageSpeed Insights
https://developers.google.com/speed/pagespeed/insights/

Google PageSpeed Insights is a free online tool designed to score the overall performance of a webpage for both desktop and mobile. You simply paste the URL into the search bar and your website will be given a score from 0 - 100. The score falls into three categories:
Good: The page performs well and should provide a good user experience.
Needs work: The page is missing some common performance optimisations that may result in a slow user experience.
Poor: The page is not optimised, performs slowly and therefore requires work.
PageSpeed Insights will then give you a list of recommendations to boost the performance of your website. An example could be "optimise images" which likely means your image files are too large, causing delays when loading the page.

PageSpeed Insights only looks at external resources (like Javascript and images), server configuration as well as the HTML / CSS structure of a page. This means the overall performance of the page will still be dependent upon a user's network connection.
2. VMO (Visual Website Optimiser)
https://vwo.com/features/

VWO is an excellent split-testing software. The software allows you to compare multiple versions of a webpage (homepage or a landing page) to discover which version has the highest chance of converting leads. VMO does all the hard work and tedious research for you; at the end of the testing phase you'll be left with concise results indicating which version of the page performed better. For instance, inside VMO's editor platform you can edit and remove certain elements of a page (such as images, forms as well as written copy) to see if that element is useful or not.

VMO also uses heatmaps and clickmaps to analyse your visitors' click behaviour. Campaigns can be set up in minutes and easily monitored through the online dashboard. For example, if a webpage with images has a higher click rate, this tells you that your target market is drawn to visual data compared to basic paragraphs. This type of information will influence how you design and setup future webpages.
3. A/B Testing in Google Analytics
Like VMO, Google Analytics allows its users to set up split-testing to help you monitor the effectiveness of your webpages before and after making changes. We've written an in-depth article surrounding this topic with a guide on how to set up your own experiment - see here.
4. Crazy Egg
https://www.crazyegg.com/

Crazy Egg is a similar online tool to VMO which allows you to set up heatmaps to track where people are clicking on your website. This type of information allows you to analysis the journey your customers go on, therefore helping you redesign your website (if needed) to guide customers in the right decision for the services you offer.
5. Clicktale
https://www.clicktale.com/

Clicktale is a hugely popular website analysis tool used by the likes of Microsoft, Adobe and Adidas. Clicktale specialises in understanding customer behaviour. It creates patterns (and videos) of data based on millisecond-level actions such as hovers and scrolls. The software then uses this data to create a picture of what your customers intentions are when using your site. This data is massively helpful if you're trying to push ecommerce sales - because it physically shows you where you're losing customers, for example, at the checkout stage.
Final Thoughts
In today's digital world the overall performance of your business website is paramount. A website is now the modern-day equivalent of your shop front - it's how your customers learn more about your services. A poorly designed, slow website immediately diminishes the credibility of your brand. For this reason, it's incredibly important to continually test and optimise your website to ensure you maintain a high conversion rate.

Look at the below articles for further tips and tricks regarding online optimisation:
If you have any questions regarding website optimisation please feel free to contact the JDR Group. One of our experts can look at your current marketing efforts and discuss potential ways to improve.