Marketing for Manufacturers: 5 Reasons you Need a Business Blog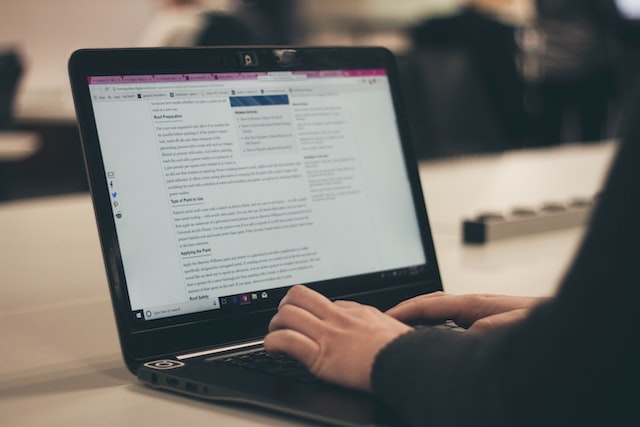 A report published by the CMI (Content Marketing Institute) revealed that, in 2017, ninety-five percent of marketers used content marketing to target B2B prospects.
Even in highly technical industries like manufacturing, blogging is an effective way of establishing yourself as an authority in your field. Also, it can help you to win new customers, nurture your relationship with current customers, and boost brand awareness. Here's five reasons why blogging is a great digital marketing strategy for manufacturers:
1) It enhances your search engine rankings
On a business blog, you can respond to questions from consumers and publish insightful articles. This is an effective marketing plan for your manufacturing company, because search engine spiders crawl websites looking for this type of content. Any websites that meet this criterion rank highly in Google's search results. If your content is shared on several authoritative websites, this improves your search rankings even further. Better still, data from HubSpot indicates that ten percent of blog posts compound, or receive more organic search traffic as time passes.
2) It brings more visitors to your website
According to the US Pew Research Center, almost three-quarters of Americans use the internet each day, and nearly a third of them are online constantly results that are broadly similar throughout the developed world. This makes blogging a good digital marketing strategy for a manufacturing company, because you can attract many of these people to your website. Undoubtedly, more people will become aware of your brand as:
- Your blog posts are uploaded to social bookmarking or curation websites, like StumbleUpon.com or Reddit.com
- Other related brands mention your blog and publish links to your articles on their websites
- Your helpful content is shared by visitors on LinkedIn and Facebook
3) It creates a good buzz around your brand
You can showcase your brand's personality on your blog and change what could be regarded as a mundane business into a fascinating one. A survey conducted by Zendesk/Dimensional showed that ninety percent of customers pay attention to positive reviews on the internet. Content marketing strategies for manufacturers should reflect this. Your blog can be used to provide commentary on industry news, or run promotions to entice leads.
4) It produces quantifiable results
In comparison to purchasing trade magazine adverts, which produce unquantifiable results, blog content can be monitored. Once your blog is integrated with a data analysis tool, like HubSpot or Google Analytics, you can see where visitors come from and test different promotional methods like varying calls to action and image placement strategies etc.
5) It turns leads into paying customers
Almost half of buyers view three pieces of content or more, prior to speaking with a sales representative. When prospective customers discover your engaging blog posts, this can develop trust and enhance your credibility. Also, you can include an email opt-in box on your blog, so prospects can sign up for promotional updates in future.
Closing Thoughts: Deliver Useful Content
By regularly publishing content that solves people's issues, prospects will keep turning to your business for guidance. Once they are ready to buy, they will remember you. Contact me today to develop a customised blogging strategy designed to help your manufacturing business grow its sales online.
Image source: Unsplash