Latest Website Design Trends 2018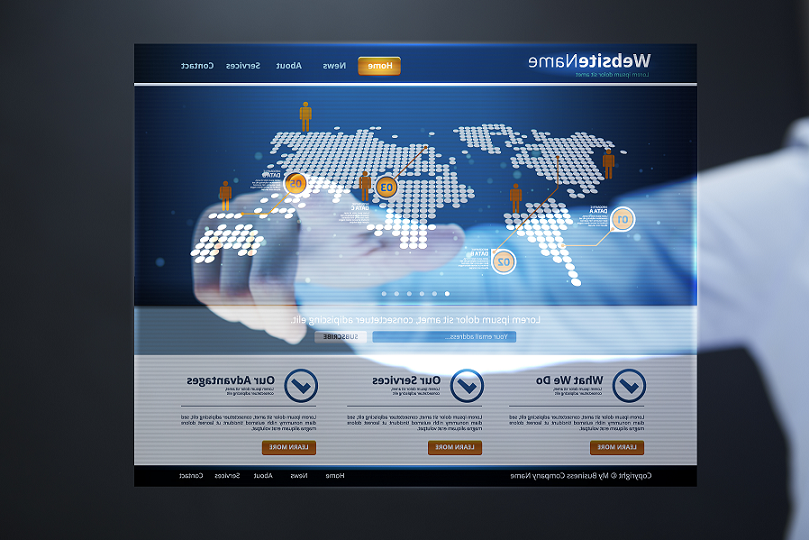 Considering that most new potential clients first interact with a company through their website, ensuring that your web design makes a great first impression is essential. As well as ensuring your website is easy to read, simple to navigate and clearly gets your business messages across, making sure that your website is on trend will really help to impress users.
Trends come and go, so it can be difficult knowing exactly what is currently 'on trend' – as such, we have asked our experts to name some of the biggest website design trends from 2018.
1) Adventurous Colours
Traditionally, websites have tended towards pastel or neutral colours, with the hope of not having the background distract the reader from the written content and pictures. However, using bold and adventurous colours helps to give the reader a certain impression of your business. The psychology of colour associations is also trending throughout the marketing industry, with different colours matching to specific interpretations, so companies are rejecting the previously used neutral tones in favour of something more daring!
2) Animations
GIFs have long been out of fashion but are making a surprising comeback. Current technology means that a basic animated GIF can be read by almost any device regardless of firmware, and having a fun animation is often being used to make website users smile or laugh, allowing them to associate this good mood with your company. Animated logos are also starting to trend at the moment, and by having a visual representation of your brand, you can really pack a lot of information into a tiny space.
3) Introduction of AI
Increasing numbers of websites are integrating an AI (artificial intelligence) system into their website. Usually done through a chatbot, they allow a customer to gather information, make purchases, and solve complaints without human interaction. This saves a huge amount of resources and time for the company, while also showing consumers how advanced your website is. It is worth mentioning, however, that AI and chatbots should only be used as an addition to human interaction with your company, and not as a complete replacement.
If your website is not getting enough online traffic, or has not generated the conversion needed, then we can help you. At the JDR group, our experts can assist you in creating a cutting edge website, making a great impression on new traffic and helping you to drive traffic conversion. For more information about our services, please contact us.