How Has Lockdown Changed How Manufacturing Businesses Do Their Marketing?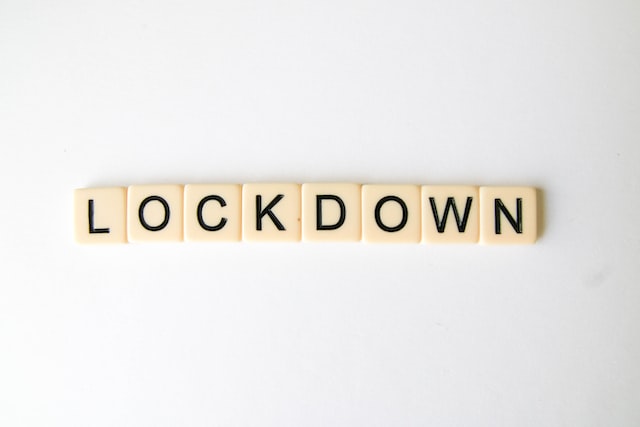 As a result of the nationwide lockdowns which were introduced during the COVID-19 pandemic, many businesses were forced to re-evaluate their sales and marketing strategies. Changing customer behaviour in the industry has presented fresh challenges for marketing teams; and while the teams are used to adapting their marketing strategies in response to shifting consumer patterns, an awareness of the evolving economic landscape helps manufacturing businesses to accommodate change and stay competitive. So, what changes did the COVID-19 lockdowns introduce for manufacturing businesses?
Growth in online engagement
A surge in online engagement by business decision-makers in 2020-21 has delivered business growth and expansion for companies that have adapted quickly and effectively to changing consumer behaviour. For businesses with well-developed digital marketing strategies, the opportunity to boost profitability is there for the taking.

Moving business online
It's a measure of how digital marketing has changed that more consumers than ever are accessing online resources as part of their decision-making process. The benefits, therefore, of stamping your business's mark online are undeniable, including:
Global 24/7 access to your business.
Improved market responsiveness.
Significant cost savings.
Faster order fulfilment.
Less waste.
While there are challenges in moving your sales and marketing online, many companies are devising contactless ways of keeping in touch with customers that serve to shorten the sales cycle and allow more touch points than relying on face-to-face contact alone. These include video conferencing (Zoom, MS Teams etc), video-based sales content, and marketing automation.
An unstoppable rise in B2B e-commerce
Lockdowns may have shut the doors to the nation's manufacturing businesses, but they didn't prevent business decision makers from going shopping. B2B e-commerce was one of the clear winners of the pandemic, with retail sales from online and digital channels soaring to
of all combined sales. Even after businesses began to reopen with the lifting of restrictions, online sales have continued unabated. Familiarity with tech is one of the greatest drivers of the e-commerce revolution: rising levels of digital literacy make online shopping effortless for business consumers of all demographics. Changing your business model in response to the popularity of e-commerce is a logical and lucrative step, opening the door to more sales and increased lead generation online.
Reinventing marketing with outsourced solutions
The global pandemic reshaped many consumers' values and aspirations which, combined with the shackles of lockdowns and widespread supply chain problems, meant traditional sales strategies needed rethinking. Many manufacturers, faced with volatile demand, branched out and needed more creative approaches to marketing, which were best managed by external specialists. Consequently, many businesses are currently seeking outsourced marketing solutions, which should pose a warning to any organisation that thinks it can remain competitive with outdated approaches.
Push your business to the head of its game with Marketing for Manufacturers
If you're exploring effective winning ways how to change your business model in the post-lockdown commercial landscape, get in touch with the experts at JDR Group today. We'll work together with you to develop an ambitious yet achievable marketing strategy that maximises your manufacturing business's potential by seizing all available sales opportunities and driving your organisation's presence in the digital world.
Image source: Unsplash