Digital Marketing 2016 – Online Marketing Tactics To Give You A Successful 2016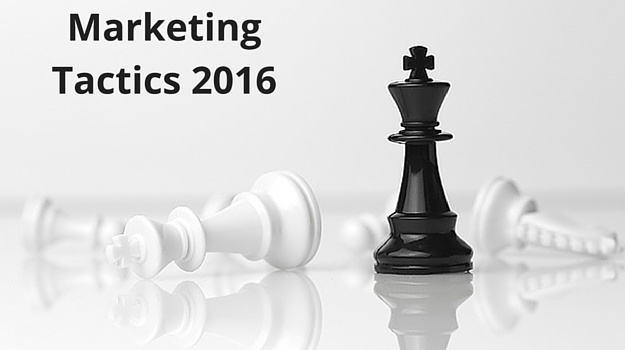 We are already two months into 2016 and a big question raised by many people is "will those same digital marketing tools that produced results in 2015 do so again in 2016"? The simple answer is yes of course, but success online in 2016 will come down to taking the principles of 2015 and updating them to make 2016 even more successful. Below are some areas to take into consideration to make sure your business keeps progressing with its digital marketing strategy.
Content creation is still key in 2016
Lots and lots of business across the UK are now producing more and more content to engage with their buyer personas. What you don't want to do in 2016 is take a step back from producing content because you feel the market is getting saturated. In fact, you should be recommitting yourself to content in 2016. However, how that content is produced has to change moving forward.
You will be fully aware of how important a marketing plan is to the success of the business. A similar plan is required when planning your content for 2016. Creating a content plan will allow you to allocate all your internal and external resources so that you're planning content ahead of specific key dates that include product launches, tradeshows, conferences and exhibitions. Make sure to use video, infographics, vivid images and downloads as a means of breaking up your content and getting prospects to act.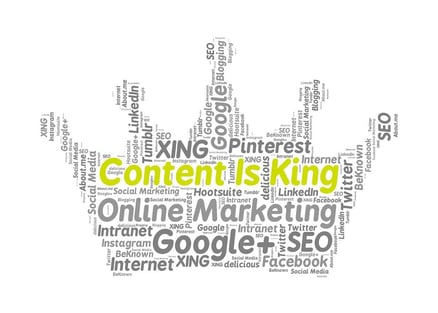 Combine sales and marketing to achieve more
2016 needs to see a greater partnership or alignment between the two departments of sales and marketing. A better partnership between the two will allow for a greater digital marketing success in 2016. To achieve this, the sales and marketing departments should enthusiastically work at nurturing leads from initial contact with the company, through to the purchase and importantly back again to increase customer retention. The days of marketing handing off leads to sales no longer applies. Marketing automation and constant engagement are what will make a difference in 2016.
Find out more about aligning sales and marketing by reading this blog article: How To Achieve Sales And Marketing Alignment To Help Reach Your Business Goals
Video Marketing needs to be part of your marketing
The trend of video content is only going to grow in 2016. Video-sharing website YouTube is now the second biggest search engine in the world. With this in mind it is vital to have video-advertising in your digital marketing plan for 2016 and don't forget to record videos themselves to engage with your buyer personas. As mentioned previously this is important, as search engines have started indexing them more and more in search results. Ensure that your videos in 2016 are optimised for SEO, with a good range of long tail keywords in the description and strong meta tags to come up in search results your potential customers will be performing.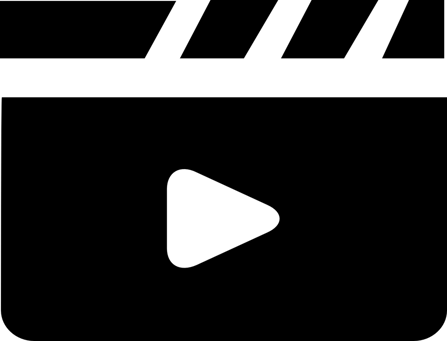 Apps can prove to be crucial
Most of the UK's mobile users now use a smartphone and we are all aware that these come with Apps. Although Apps have been around since the first iPhone in 2007, customers now use Apps more than websites to access information. Google has also announced that it will start indexing Apps, this makes them a must for 2016 and beyond. Well designed Apps are great tools for generating interest, producing leads, building your brand, delivering content, and keeping your customers up-to-date with your latest product and service launches. Smartphone's allow people to customise their phones with App placement, so your company could be a simple touch away on phone's if the App performs well. See what an App for your business could look like here: http://jdrmobileapps.co.uk/demo/
Make your business mobile friendly
In 2015 Google changed is algorithm to be mobile friendly focused. Mobile-friendly websites and mobile-capable digital marketing platforms, are to become even more crucial in 2016. What is now common in our daily lives, is that we search the internet whilst on the move. Mobile searches significantly out way searches made on personal computers, laptops, and even tablets. It's vital that your website is mobile-friendly in 2016, but your digital marketing campaigns must adopt mobile-capable layouts. This means having a responsive email marketing template and investigating different approaches to generating leads on mobile devices.
One thing that is clear, digital marketing is going to play a more important role in business in 2016. Digital marketing is growing more and more each year and your strategies and approaches have to keep up, to stay competitive in your market.