Brand Identity: Just a Logo?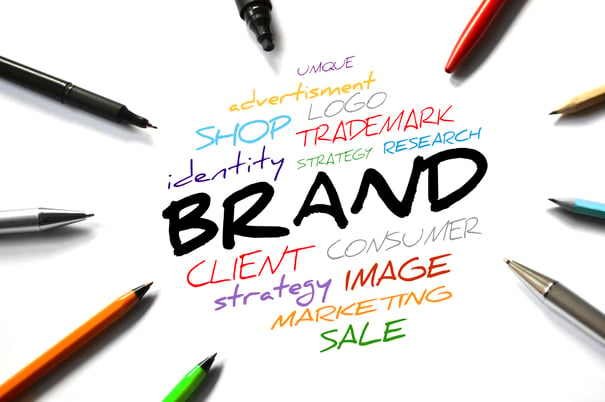 Do you know the difference between brand, identity and logo? Although the three terms are most commonly used in conjunction with each other; believe it or not, they mean and do completely different things.
I myself, just as I'm sure a lot of other people, am guilty of having used the words interchangeably many times. What is worrying about this misconception though, is that not been able to distinguish the difference, can potentially cause harm to your business and limit you from gaining leads. We're going to go through with you the differences between these confusing terms. Let's start.
Logo
A logo is pretty much as simple as it gets. It's a graphic that incorporates a symbolic representation of any service or organisation. A logo mainly consists of some sort of emblems and generally features the company name. The purpose of a logo is for visitors to be able to recognise your business and trigger a positive reaction.
Brand Identity
To make everything look instantly recognisable to consumers, most businesses use brand identity. This is a marketing method integrating materials with the logo design to raise awareness of the company. Brand identity is mainly done through; personalised company merchandise, websites, brochures, signage, uniforms etc. It is the outward expression of that identity in a way that is contextually relevant to the world the brand lives in.
Brand
Brand is more about the personal relationship between the consumer and business. It holds the emotional connection between the two through the ethos and standards that the business sets out to its audience. Establishing a brand essentially creates character. This can be done by volunteer-ism or even support of good causes and involvement in the community. These values of the business are evident throughout whatever they do, from their innovative products and advertising, right through to customer service. Brand is the perceived as the emotional corporate image as a whole.
Conclusion
Whilst the certainty of a difference is definite, the meaning behind the three terms has been debatable. To me, brand is whatever is left in the consumers head when nothing is in front of them, it's what you think of a company. You can see the brand as more of an internal aspect to the business, something that can be controlled. Whereas the logo and brand identity are more of an outside look, you can help shape and influence that vision but it is up to the customer to distinguish the image that you set to them through the logo and brand identity. Branding is the whole experience, the look, the feel, the service/product etc.


Creating and establishing all three is a tough task, especially if the members in your team don't have the expertise to do so. Fear not! JDR are here for exactly that reason and we can help you. For more information give us a call on 01332 343 281.
Article by Yasirah Fatimah