17 Ways To Increase Traffic To Your Ecommerce Website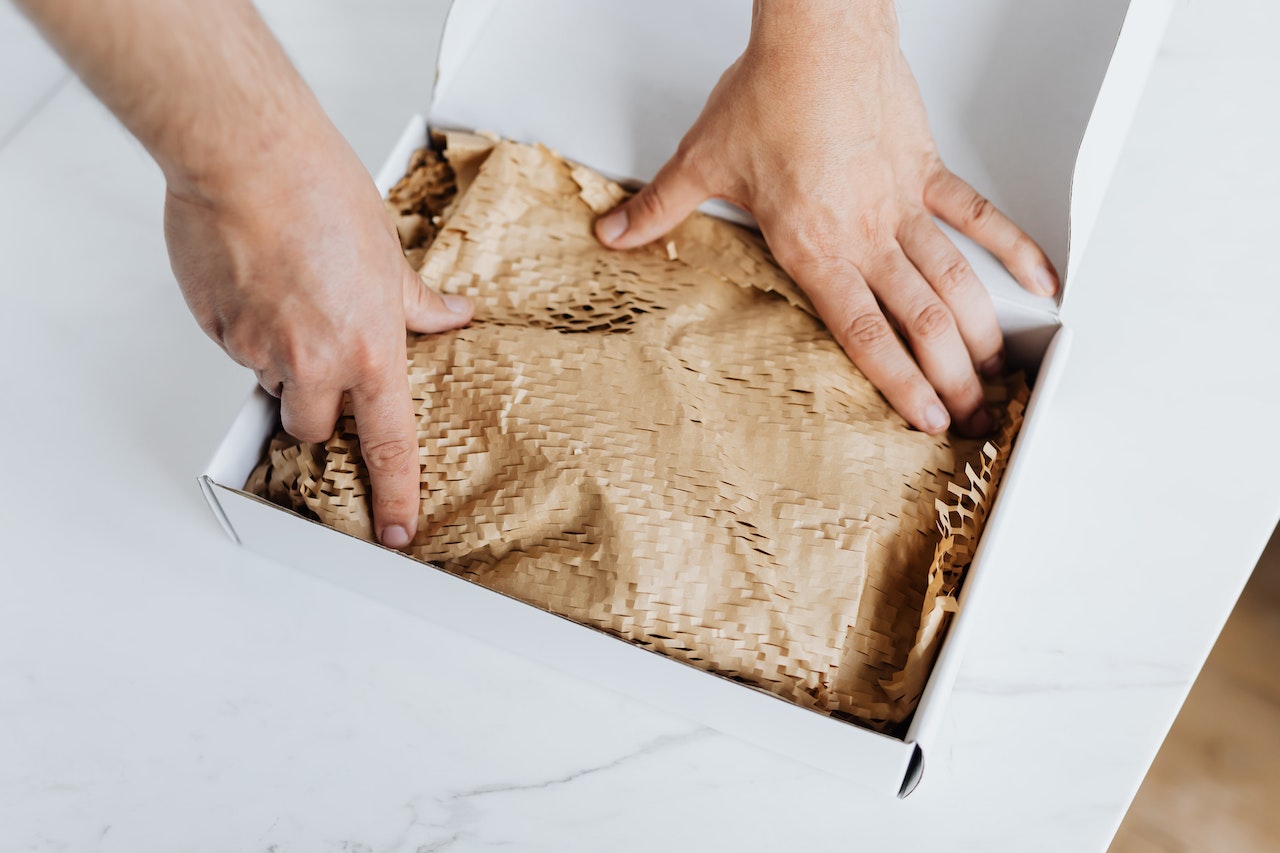 Traffic is the lifeblood of any Ecommerce business. It's an essential variable. Even with a 100% conversion rate, you won't make any money if you have no traffic coming to your welcome. With so many Ecommerce sites available, it's important to have a strategy in place to drive traffic and increase sales.
In this article, we will explore 17 effective ways to boost traffic to your Ecommerce site, from optimising your SEO to leveraging social media and content marketing.
1. Ecommerce Search Engine Optimisation (SEO)
SEO is vital for Ecommerce sites, as users are often looking for specific products or services and are less likely to browse through multiple pages to find them.
To optimise your site for search engines, you need to understand the factors they use to rank websites. These include the quality and relevance of the content, the number of backlinks, site speed, and user experience.
In terms of optimisation, these various factors can be categorised into on-page and off-page SEO.
On-page SEO focuses on improving a website's content, which includes optimising the site's title tags and meta descriptions, adding relevant keywords to product pages, and optimising the page layout for a better user experience.
Off-page SEO is the process of improving the website's overall online authority. This can be done by building backlinks from other websites, outreach & online PR, and social media marketing.
Ecommerce websites usually require a lot of technical SEO work as well – identifying and fixing site errors, optimising site load speed, and internal linking.
SEO is never 'done' – it is a continual and ongoing process and takes an ongoing investment of time and resources, either with an agency, in-house, or a combination of both.
2. Google Ads
With Google Ads, you can place ads on relevant search engine result pages (SERPs), helping you drive buyers who are interested in your products directly to the relevant pages of your site. Google Ads are a staple for the vast majority of successful Ecommerce businesses and are a proven way to attract new customers.
3. Bing Ads
Bing Ads work in the same way as Google Ads, however, as Bing has fewer users, the volumes are lower, and sometimes this can mean the costs can also be lower to run the ad, so it is worth considering. Bing has made it easy to simply import your Google campaigns, so to replicate your Google Ads the set-up is often very quick and easy.
4. Google Shopping
Google Shopping ads allow you to list your products on Google's shopping platform, where customers can browse and search for items. They work like regular Google Ads, except searchers can see the product image, name, and price before deciding to click through to your product page.
Google Shopping ads are a must as they regularly outperform other advertising channels and provide high levels of return on investment (ROI) if they are set up and managed well.
5. Google Remarketing
Remarketing allows you to target people who have previously visited your site and shows them customised ads to bring them back. This is a great way to capture people who may have left without purchasing, or simply need an extra nudge to convert.
Remarketing works by tracking users who visit your site and placing a cookie on their browser. Then, when they visit other websites or search for related terms, you can show them customised ads that link back to your site.
With all forms of Google and search engine advertising, it's essential that they are proactively managed by someone with the right skill, knowledge and experience to help you maximise sales. Without this, it is easy to spend money without getting a return.
6. Content Marketing
Content marketing involves creating valuable, relevant content that helps solve your customers' problems, and educates them on the products and services you offer. This can include articles and blog posts, videos, infographics, eBooks/guides, or webinars.
Content marketing is great for building relationships with potential customers and helping you become a trusted source of information in your industry. It will help you build authority and credibility in your brand and can boost your rankings in the search engines significantly over time as well as feed your social media and email marketing campaigns.
Producing useful, interesting, or helpful content is a proven way of growing a brand organically, without spending a fortune on advertising.
7. Social Media Marketing
Being active on social media can help you drive more website traffic, but it can also help you build a community of people who love your brand, your products, or your services. There are three parts to good social media marketing:
'Listening': Spending time reading comments and reviews, observing what your audience is posting, observing industry trends, and following key topics which are relevant to your business to stay 'tuned in' to the online conversation.
Posting: You should post as consistently as you can and contribute something useful, helpful, or entertaining to your followers. This can include polls, sharing useful articles/videos, jokes, lifestyle images, and company news and promotions.
Engaging: Replying and responding to direct messages and comments but also engaging with (e.g. liking, reposting/tweeting, commenting) posts made by customers, suppliers, industry-known celebrities, or even competitors.
Effective social media marketing can help you build a growing following and can create significant brand loyalty and engagement if done well over a sustained period of time.
Paid Ads On Social Media
Social media paid ads are a great way to reach potential customers on the platforms they use most in their day-to-day lives. You can create customised ad campaigns that target specific audiences and use the platforms' analytics to measure your results.
Social media ads are an excellent way of introducing new people to your brand and your products and retargeting people who have already visited your website or interacted with your content previously, encouraging them back to your store to learn more or to purchase from you.
Each social media platform has its own platform and audience. Here are six big ones to consider:
8. Facebook Ads
Facebook ads allow you to show ads to Facebook's more than 2 billion users, with targeting based on age, gender, interests, life events, and much, much more. Ad formats can include shopping ads, video, carousel, or regular image ads as well as lead generation ads.
9. Instagram Ads
Especially good for brands in the lifestyle, food, fashion, or beauty industries, Instagram ads can help you target a different type of customer to Facebook. Instagram ads allow you to include stories and/or video content to capture your audience's attention. Both Instagram and Facebook ads are managed via one single platform – Meta ads.
Both Facebook and Instagram ads can be low-cost ways to reach significant numbers of active users and they are fantastic for building brand awareness while also providing great ROI.
10. YouTube Ads
YouTube ads are run via Google Ads and allow you to run video ads to YouTube users using all of Google's powerful targeting options (for example what they have been searching for, whether they have visited your website, what other video content they are watching, etc). If you have video content that makes an impression, YouTube ads are a great way to boost your reach.
11. Pinterest Ads
Pinterest ads allow you to promote product or brand images. Your ads should be visually appealing, with visuals that are bright, colourful, and appeal to the users' creativity. You can use pin descriptions to include a call to action and highlight the benefits of your product or service.
12. TikTok Ads
TikTok is a fast-growing platform with a younger demographic and is formed around short videos posted to the platform. For a brand with attention-grabbing videos and a broad marketplace, TikTok ads can generate significant numbers of views.
13. LinkedIn Ads
LinkedIn, while not really a consumer channel, is perfect for targeting B2B buyers in specific business roles, or targeting specific groups such as high-net-worth individuals or professionals for high-value products or services.
Make sure you have clear objectives and a fixed budget in place for your social media advertising campaign and adjust it accordingly to ensure the best results.
14. Influencer Marketing
Influencer marketing is a great way to get your products in front of the right people. So-called Influencers are people with large followings on social media (usually YouTube, TikTok, or Instagram) who can promote your products and services to their audience through direct endorsements, reviews, and un-boxing videos – for a fee.
Influencer marketing works best when you find influencers in your industry who have a genuine interest in your product or service, with a substantial following among your target customer base.
You can choose to work with either 'micro-influencers' (people with smaller followings, but more engaged audiences) or 'macro-influencers' (people with larger followings, but less engaged audiences).
15. Affiliate Marketing
Affiliate marketing is a great way to leverage the power of other people's networks to build traffic for your business. With affiliate marketing, you partner with influencers, brands, or websites, and pay them a commission when they refer sales to your store, or to a custom-built landing page.
16. PR
PR is all about getting your business featured in the media. Good PR agencies will help you get coverage in the news, in magazines, or in relevant trade publications both online and offline. Effective PR campaigns can generate media coverage and backlinks, improving a website's visibility, and credibility, while driving traffic from various sources.
17. Amazon, eBay, And Other Online Marketplaces
Online marketplaces allow you to tap into an existing source of shoppers, providing a shortcut compared with trying to build your own and allowing you to see which products sell and which ones don't.
Amazon is the biggest Ecommerce platform in the world, and eBay also has a huge user base – but there are also lots of smaller, niche marketplaces such as Etsy and Not On The High Street.
Listing your products in these places comes at a cost – the selling fees they charge will eat into your margins, and although they will not drive much traffic to your website – Amazon users, for example, will tend to stay on Amazon rather than leave to try and find your website, they can, however, help you grow sales quickly and find a customer base for your products which can start word of mouth and help build your brand name in the long run.
Next Steps
To find out more about increasing your Ecommerce sales, download our free guide here, or contact one of our specialists in Ecommerce Digital Marketing today for more information on how we can help your business grow.
Image Source: Pexels