5 Incredible Things Your Manufacturing Business Can Do With Video Marketing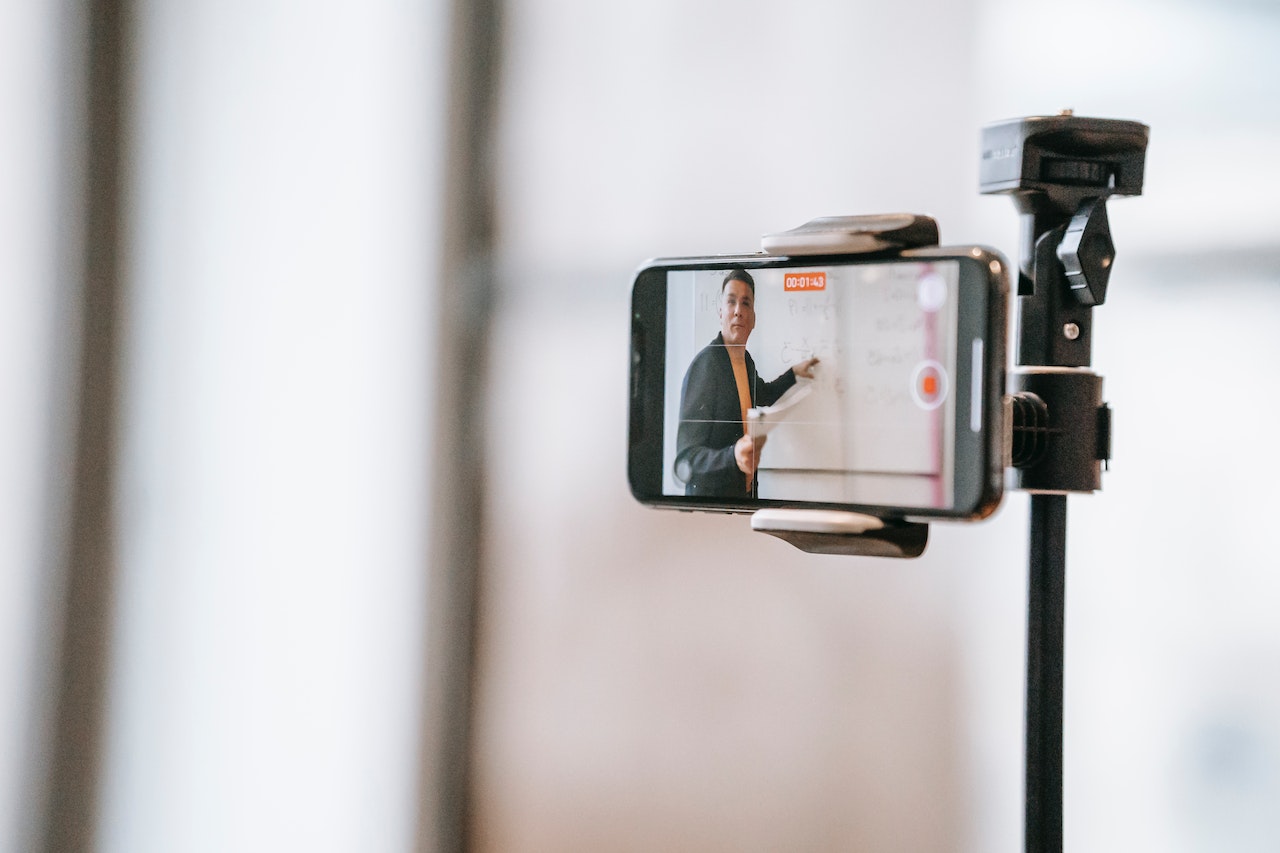 In the manufacturing and precision engineering sectors, video marketing is now one of the most powerful tools that you can use to promote your products or services. Videos can be used in numerous ways, from online product demonstrations and educational 'Video Blogs' to virtual workshop tours and testimonials. In this article, we'll explore five different types of video content that are perfect for manufacturing businesses.

Why Invest In Video Marketing?
There are several compelling reasons to invest in video content, especially for manufacturing companies looking to expand their ROI from digital sales channels. Video is a powerful way to communicate complex information (e.g., technical product specs, or marketing messages explaining your value proposition) in a way that is fast and easy for viewers to understand. It can also help to build trust and establish credibility with potential customers by showing the human face of your business and allowing prospects to engage with your team face-to-face before they have met you in person.
Additionally, video is highly shareable through social media channels, making it an effective way to reach a wider audience. Furthermore, video content is not restricted to purely digital marketing applications, but can also be used at trade shows and other real-world events to generate interest in your products or services and encourage engagement with your team at the show. Finally – and perhaps surprisingly – video marketing can be extremely cost-effective, especially when compared to traditional face-to-face sales channels or print advertising. When implemented correctly and monitored carefully for results and ROI, video marketing can be a powerful tool for growing your revenues online.
What Types Of Video Marketing Content Are Most Useful For Manufacturing Businesses?
1) Product Demonstration Videos
A product demo video is an excellent way to showcase your products in action and demonstrate their key features and benefits – conveying the same technical information within a short video that may take thousands of words of text to explain in the same way. This type of video is particularly effective in the manufacturing sector, as it can sometimes be difficult for buyers to visualise how your products can be used in their own business, and how they address their particular pain points. Your prospects are busy people. By creating a concise and accessible product demo video, you give buyers a realistic view of how your products work and what they are capable of, which can be viewed from any smartphone or tablet in their spare time.
2) Educational Videos
Educational videos provide general explanatory information for prospects at different stages of the buyer journey, serving the same role as written content, and supporting your written digital assets to generate more leads and engagement. Educational videos demonstrate to your target personas that you are an expert in your field, and that you have something valuable that you want to share (for free).
If you have in-depth technical knowledge about a particular aspect of manufacturing or engineering, why not share it with your target audience through LinkedIn, your business blog, or your website, through a short explanatory video? Create a concise 'candid' video explaining a complicated process or offering tips and advice on how to get the most out of certain processes and applications. This doesn't require expensive or complicated production – the content could take the form of a video interview or a live demonstration – featuring you or one of your senior engineers. Not only will this help you to build and reinforce trust with potential customers, but it will also position you as a thought leader in your industry and gain greater recognition and credibility on LinkedIn.
3) Testimonial Videos And Video Case Studies
When potential customers are researching your business on Google or social media, they will want to see evidence that you can be trusted to deliver on your promises. This is where testimonial videos and video case studies come in handy – especially if they feature location shots of your workshop or factory, and the engineers engaged in creating your products. By interviewing existing customers who are happy with your products or services on video, or using their feedback as a video script, you create an additional source of social proof and positive reinforcement, in addition to your formal written case studies. Video case studies are particularly effective at providing detailed contextual information about how your products have helped solve specific problems for other businesses – essential for helping 'decision stage' buyers come to a purchase decision.
4) Virtual Tours Of Your Business Premises
In the B2B manufacturing sector, in which average project costs are high and the margins for failure are narrow, personal relationships are important when it comes to winning new business. If you're selling directly to other manufacturing businesses further up the value chain, chances are you'll need to meet with them face-to-face at some point during the sales process.
However, if you're targeting businesses that are located further afield, arranging meetings with key decision-makers can be difficult and time-consuming – not to mention expensive with the high cost of fuel at the moment. A virtual tour of your premises is the perfect 'lead-in' solution; it's an ideal way to give potential customers an insight into your business without having to leave their office, laying the foundation for a virtual sales meeting or face-to-face arrangement further down the line. It breaks the ice and makes it more likely that the prospect will agree to meet with your team directly to discuss your products and services.
5) (Short) Self-Promotional Videos
Finally, video is an excellent medium for publishing self-promotional content. Self-promotional videos offer businesses the opportunity to tell their story and show the world what makes them unique. In the highly competitive world of manufacturing, it's important to make sure that your target audience knows who you are and what you do; otherwise, they may well go elsewhere.
However, it is easy to overdo it with self-promotional content – keep your videos short and to the point and restrict your content to information that is directly relevant or of value to your target audience. Video content is not the platform for lengthy company histories and self-congratulation. You want your viewers to come away with the impression that this is a company that they can trust, and that knows what it's talking about – not with the impression of overblown pride or unfounded claims. A well-made self-promotional video will leave potential customers with a positive impression of your level of expertise and capabilities and make them more likely to consider using your products or services to fulfil their project requirements.
Next Steps – Video Marketing And Sales Services From JDR
As you can see, there are many ways you can use video marketing to achieve success as a manufacturing business. From product demo videos to virtual tours of your premises, there's a video solution for every marketing challenge you face. To find out more about video sales and how you can use video content to capture more leads and close more deals, please call JDR today on 01332 343281.
Image Source: Pexels