The Importance Of Targeting The Right Audience (And How To Do It)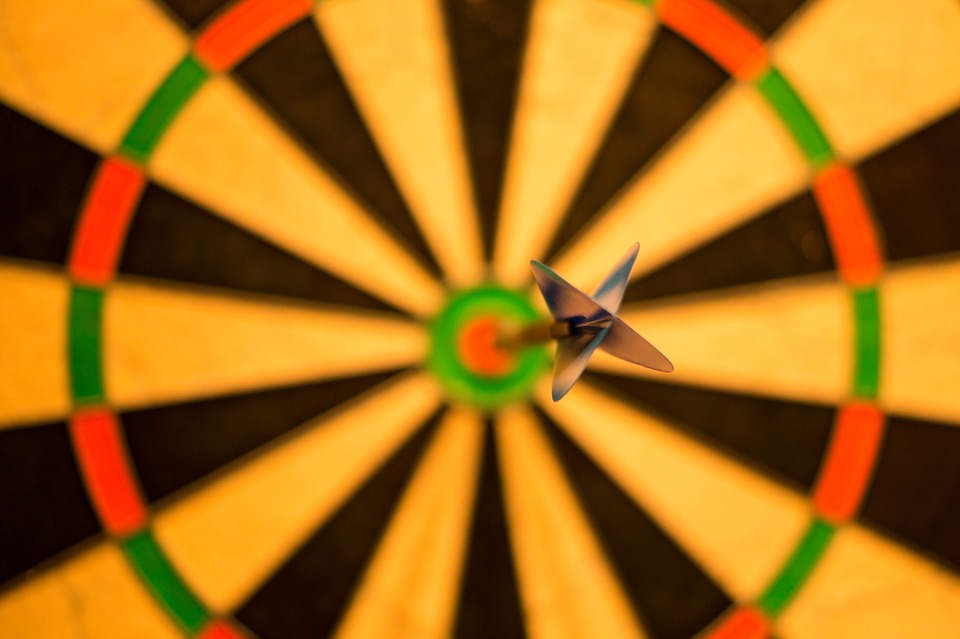 Marketing is only effective if you target the right audience. If you market to the wrong people, your content will fall on deaf ears – for no other reason than they don't need your services, or aren't in a position to purchase them. There's no point trying to appeal to everyone – only people who have a definite interest in what you sell. This is why it's so important to understand who your ideal customers are, what they're searching for online, and how you can be found by them.

Creating Buyer Personas
Buyer personas are in-depth customer profiles used to help you understand what makes your customers tick. Buyer personas are a crucial part of successfully marketing your business because they give you a base to focus your marketing efforts in the right areas.
While buyer personas are fictional, they mimic the typical job title, gender, age, income bracket, aspirations, challenges, and motivations of genuine customers. How do you create an accurate buyer persona?
1) Interviews With Prospects & Customers
You can gain a lot of insight into your ideal customer type by talking to actual customers. Either conduct a formal interview or jot down insights gleaned from working with them.
2) Psychographics
A psychographic is a visual map of a customer's behaviours, values, activities, opinions, attitudes, and interests. Each category is populated by means of social media analytics to build a complete profile drawn from hundreds of relevant examples.
3) Polls/Surveys
Polls and surveys by email, on social media, and your website are good ways of seeking customer insights on a wide range of issues. This information can feed directly into your buyer personas. Create some incentive content to encourage people to complete your surveys.

Using The Right Language
England and the United States were once famously described as "two countries divided by a common language". This is frequently also the case between marketers and their intended audience. If you want to connect with your audience, use the same type of language and terminology they use to talk about the services they need. Your buyer personas will prove a great asset here, because they provide you with demographic, generational and personal information about your prospects. A baby boomer senior engineer will look for, and respond to, a different tone of voice to a Gen Z apprentice in the purchasing department.
Keyword Research
The holy grail of digital marketing is organic traffic: free, sustainable, and valuable – but often elusive and hard to find. The key to the quest is selecting the right organic keywords for SEO. These need to reflect the actual search terms used by prospective customers when searching for services such as yours.
There are four main categories of keyword, which will help you know where to use each search phrase for maximum effect.
1) Informational Keywords: "What Are Electric Cars?"
Informational keywords are broad search terms used by prospects who are researching a topic, without a clear idea of what they want. Use these in content that provides interesting, helpful or entertaining information, such as blog posts and FAQ pages. You won't get a quick sale from these people, but you'll be on their radar when they are ready to purchase.
2) Navigational Keywords: "Types Of Honda Electric Car"
People use these terms when looking for a specific service, product, or brand name. They may have already done research and know the type of product/service they need. These prospects may not quite be ready to purchase, and need more practical information to encourage them to take the next steps. Include navigational keywords on your home page, and in product and category pages.
3) Commercial Keywords: "Best Hybrid Cars 2019"
Used by people conducting in-depth research about a type of product or service, commercial keywords are an appeal for expert advice. This is your opportunity to demonstrate your knowledge, experience, and commitment to customer service. Include commercial keywords in guest blogs and home blog posts, buyer's guides, case studies, and product reviews.
3) Transactional Keywords: "Tesla Model S Finance Deals"
When people are looking to make a direct purchase, they use transactional keywords related to purchase terms, prices, and suppliers. Create keyword-specific landing pages to catch this valuable traffic, and deploy transactional keywords on your product and service pages.

What Next?
Speak to one of our team today about how to target your marketing materials to reach the right audience. We can help you construct a series of buyer personas for your business that lets you better understand your customer's motivations and concerns.
Image source: Pixabay