Looking Beyond Covid-19: Why You Need To Ramp Up Your Marketing Spend Now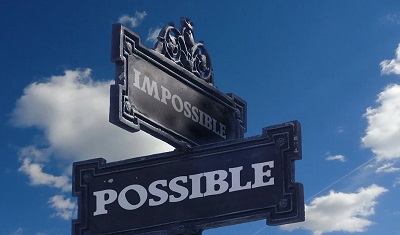 If you've scaled down your company's operations during the coronavirus pandemic, you're probably wondering how you can revive your business. When times are tough, the canniest solution can be to increase your marketing activity. Here are three reasons why you should spend more on inbound marketing now.

1) You Need To Feed Your Sales Funnel
According to the sales funnel model, potential customers follow a series of steps on their way to becoming paid-up clients. By contacting them at the right stages of this process and delivering appropriate messages, you can lead them through the funnel, boosting your conversion rate. To do this, however, you need to promote your products and services on an ongoing basis. Reducing or halting your marketing activities will result in fewer people entering the funnel and disrupt potential clients' progress through it. Therefore, if you've been promoting your company less during lockdown, you'll need to increase your efforts dramatically to get back on track.
2) It's Easier To Make An Impression Now
Under normal circumstances, it can be difficult for small business to get their messages across, both due to the sheer amount of advertising campaigns taking place and the challenges involved in capturing the attention of people leading busy lives. However, with many companies cutting back on marketing at the moment, you may find it easier to stand out from the crowd. As a result of lockdown, people are also spending more time working and socialising online, making it the perfect time to increase your digital marketing activities.
3) You Can Embrace New Opportunities
Nobody knows exactly what life after lockdown will look like, but there will likely be an array of opportunities available to savvy business owners. For example, consumers who have become used to ordering products online during lockdown may well continue to do so. Therefore, companies with e-commerce sites could reap rewards if they invest more in digital marketing. Firms who do business face-to-face, meanwhile, could find that they can build trust, and therefore increase sales, by creating and distributing content that demonstrates what they're doing to keep their customers safe from coronavirus.
Find Out More
If you want to ramp up your marketing activities now, however, you'll need to have an adaptable plan in place. Our business growth specialists will be happy to talk to you about your company's needs and help you to formulate a flexible inbound marketing strategy. Get in touch with us today to find out more.
Image source: Pixabay