5 Inbound Digital Marketing Tips For Construction Companies in 2020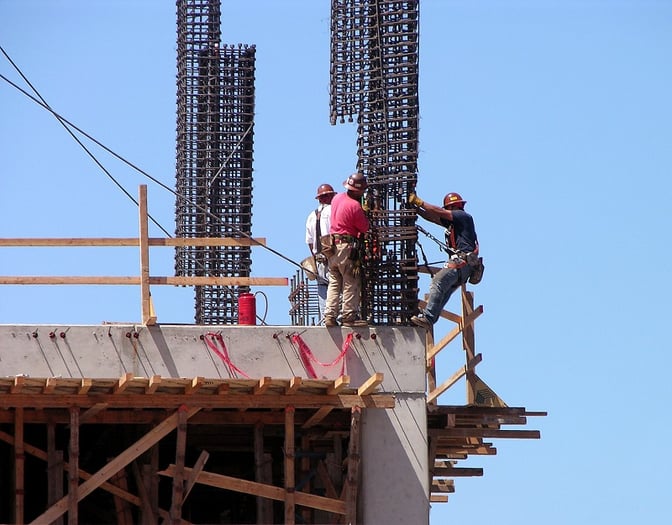 The days when online marketing was a non-issue for the construction sector are gone. The power of the Internet is now being harnessed at every level of the industry – and your competitors know this. Internet marketing is an excellent way for your business to optimise resources and improve its bottom line.
Here are five ideas to help you.

1) Educational YouTube Videos
When people think of search engines, they mention Google – but the second largest is YouTube. It's a focal point for people looking to find out more about products and services in a visually appealing way. Visitors to YouTube are usually suspicious of information providers who appear to have ulterior motives, so offering informational videos without the hard sell and promoting them on your blog and social media can do your reputation a world of good.
2) Investment In SEO
Search engine optimisation means getting your company's website as high as possible up the search engine results page for keywords and phrases. Say you're a building contractor. A prospective customer who searches for "building contractors in Liverpool" and sees your business's name first will likely visit your site first. Most searchers don't look beyond the top three on Google, and very few venture beyond the first page, so scoring highly for important keywords is critical to building your business online.
3) Directory Submissions
Another productive avenue is to seek out web directories that appeal to the audience you want to target. They're useful in growing your online brand, though it's crucial to include all relevant details, from email addresses to website URLs. Outside insight can be constructive here; consulting a digital growth specialist like JDR can help you use resources efficiently and avoid diverting in-house staff from their primary jobs.
4) Social Media Marketing
Depending on your target demographic – e.g. whether you're targeting private homeowners, housing developers, commercial builds etc – social media can be among the most effective methods of reaching potential customers. Don't try to spread yourself too thinly, though – picking the right two platforms and targeting them appropriately is likely to bring more success than attempting to cover everything.
For example, most construction companies have a strong local appeal, so the targeting facilities Facebook Ads can offer may be of great use. Many decision makers in the construction sector also use LinkedIn, so it is worth investing some resources in setting up a good company page and getting involved in one or two relevant LinkedIn Groups.
5) Remarketing
This is an excellent way to keep your business in people's minds. As an example, imagine you visit a website. Later on, they're browsing somewhere else, but see ads for your company on several sites they visit. Remarketing has tremendous power, as it can both encourage new business and remind potential customers who were going to get in touch but it slipped their minds.
Make The Right Decisions For Your Business
Construction is an industry where well designed, well-targeted Internet marketing campaigns can bring superb levels of return on investment.
Making the right decisions now and choosing the right partners could mean a real boost to your company's profitability.
Get in touch today to find out more.

Image source: FreeImages