What To Keep In Mind When Using LinkedIn For Your Blog!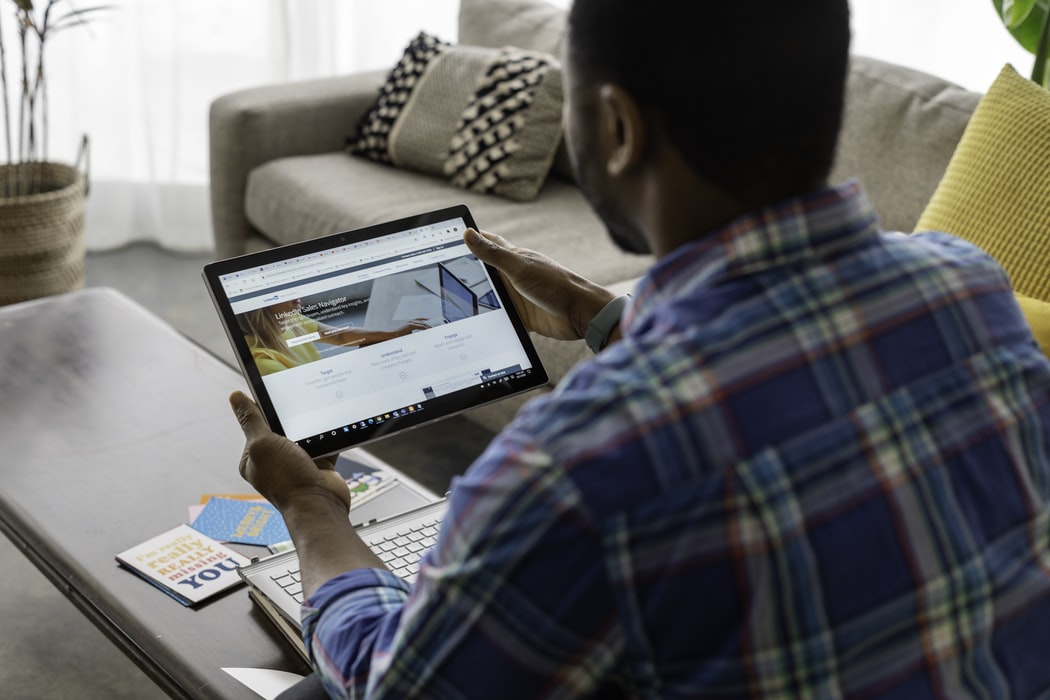 Love it or loathe it, blogging is one of the pillars of content marketing and it is difficult to imagine an effective digital strategy without it. Businesses who publish blogs these days have a choice of several intuitive and powerful platforms, with WordPress being the most popular. You can also publish blogs through a marketing automation platform, such as HubSpot, and directly through LinkedIn on their Pulse platform. There isn't necessarily a right or wrong way to publish blog content, so long as you use a platform that's relevant to your target buyer personas, but in this article, we examine the pros and cons of using LinkedIn as a blogging platform.
What is a LinkedIn blog post?
What distinguishes a LinkedIn blog post from a lengthy profile post? A LinkedIn blog is content published specifically through LinkedIn Pulse. Pulse is easy-to-use and can be accessed through the interests menu on your LinkedIn profile. Here you will see the option to write an article, which when clicked will take you to LinkedIn's blog publishing interface. You can use the platform to write, edit, and publish blog articles in the same way as any other platform, and in terms of accessibility it ranks alongside WordPress and Blogger.
Blogs can cover any topic, but we recommend researching trending discussions and news items within your industry or LinkedIn network as starting points before you put pen to paper, as these have the best chance of visibility. LinkedIn Pulse tends to favour long-form blog articles of 1,200- 1,500 words or more, so it is a good opportunity to cover a topic in depth and demonstrate your knowledge and authority.
Pros of blogging with LinkedIn
What are the benefits of using LinkedIn to blog? You can effectively target the right audience and make sure the right people are seeing it. It can help you boost your exposure, raise brand awareness, drive more traffic to your blog and create numerous connections that can pave the way to greater growth and profitability.
Improves your Social Selling Index (SSI) ranking on LinkedIn, giving you greater visibility in search results on the platform.

Achieve greater visibility on LinkedIn by having your articles chosen by the LinkedIn editorial team for publication on LinkedIn Pulse news (you must write high-quality content to have a chance with this, as the competition is intense).

Simple and convenient to share LinkedIn blog URLs within LinkedIn itself, and on other social networks.

Easy analytics – immediately see how many views and shares you have per blog post and gain instant access to information about readers that can be tied into other LinkedIn marketing campaigns.

Good way of building influence and authority within LinkedIn, helping you gain more connections and followers even if you don't have a huge network.
Cons of blogging with LinkedIn
Not everyone is a fan of using LinkedIn as a blogging platform, so what are the negatives?
Outside your connections and industry, it may be harder for more people to see the content

You can't integrate SEO, Google Analytics, and automation software

LinkedIn blogs do not attract organic traffic to your website

Difficult to capture leads outside of the LinkedIn platform – e.g. by harvesting email addresses or encouraging newsletter signups

LinkedIn owns the copyright to any content you publish on their platform!

You don't have much control over blog graphics and layout

Competition for visibility on LinkedIn Pulse is huge, so people may struggle to find your blog content when writing on popular topics

You can't moderate or censor comments on your blog

Only registered LinkedIn users can publish and edit blog content on their account – so you can't designate multiple blog contributors and editors from your team, as you would with an external blog.
To be fair to LinkedIn, many of these criticisms, however justified, could also be levelled at any other microblogging site, such as Quora, Medium, or Reddit. And we can't close off a section about the negatives of LinkedIn blogging without mentioning the thorny issue of content duplication – which isn't a technical problem with the platform at all.
Some users who operate both a LinkedIn blog and external blog simply copy and paste the same content onto both platforms. This risks the content on both blogs being flagged up as duplicate content on Google and penalised in the search engine results pages. If you want to cover the same material on multiple platforms, please ensure that each blog is written differently, and preferably covers the topic from a unique angle to suit the audience – to avoid your followers being spammed by very similar content.
Download our free guide:

How to use LinkedIn for Business
LinkedIn is the best social networking platform for business decision-makers, and comes with a complex set of tools that, when used correctly, are a great benefit to businesses looking for more B2B leads and sales. To help customers use LinkedIn to their best advantage, we have written a free e-book – How to use LinkedIn for Business, which you can download by [clicking here]. If you'd like to discuss your social media or lead generation strategies in person and find out more about how to cut costs and get better results, please don't hesitate to get in touch.
Image Source: Unsplash