Why Website Style Alone Isn't Enough To Bring In New Customers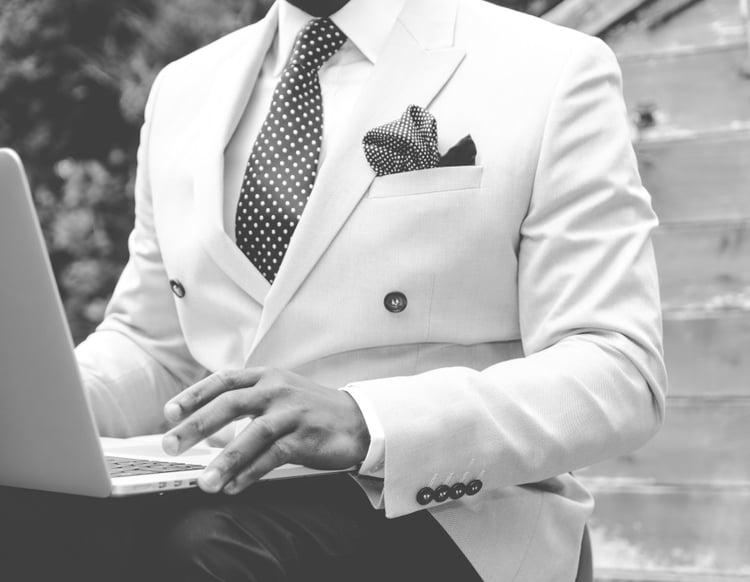 Let's face it, we all love visiting posh, fancy, glitzy websites when browsing the web. There isn't anything better than visiting a website which offers new fancy interactive features throughout your visit. But just how important is it to have a stylish website? Does a stylish website actually bring in new customers for your business? In this article, I will be discussing just whether or not a stylish website is enough to start bringing in new customers for your business.
Does A Standout Style Actually Work?
Having a fantastic looking website does count for a lot when it comes to trying to attract new potential customers. Let's not beat around the bush here, if your website design looks awful there is an extremely high chance that a potential customer will exit your website straight away, and this is the last thing you want to happen! Although you want your website to look its best it's also important that you don't overdo it when it comes to fancy design. The design is an important aspect of your website as it is the first thing that a user will take in. If you know that your website isn't the best looking site in the world don't worry, there are options out there that don't all revolve around getting a new design. Sometimes you're able to add 'modern' design features across your website which can help with how the user takes your website in. That being said, if your website is extremely outdated you need to consider a new website design ASAP!
Style Over Usability…The Only Way?
This has been a battle which has been floating around for many years, style or usability. No matter what industry professional you ask you will most likely receive a mixed response when asking this question. Many people still believe that a fancy designed website can continue to attract new customers to your business whilst on the other hand many people believe the usability of the site is more important. I take the stance that you need to balance the 2 together but overall the usability of the site needs to be your main concern. What's the point of having a full glitzy modern looking website if it doesn't actually work? Yes, you may receive a large amount of traffic to your site but this is most likely where it will end. It will most often be the case that people will visit your website just to see the glitzy design, perhaps take ideas and then leave. Meaning you've not really gained anything apart from being a good 'design resource' for other people wanting website design ideas.
You need to make sure your website looks modern but at the same time offers the fundamental elements that every website should have. Quick load speed, easy navigation throughout the site, contact information visible, and most crucial you need to make sure that your actual website content is easy to read and crawl. The last thing you want to do is to produce excellent content across your site only for it to become uncrawlable for Google as the main code for the site is overrun by fancy CSS.
Not only is it important that the site is usable for users on your website but as mentioned just it's also very important if you're wanting to increase your organic website rankings. Website usability is one of the biggest areas Google look at when ranking websites. If your website statistics all point to a poor, unusable site then this is only ever to hinder your ranking activities.
What To Do Next?
You now need to look at your website and decide whether you've taken style over usability. Sometimes it's not always clear to see so don't jump to any conclusions that you need to make drastic changes to your website. One of the most beneficial things you can do for your business and website is to contact a professional, not only can they give their top advice but they will also open your eyes even more to the online world. Get in touch with JDR today and speak to one of our experts that can review your website and offer solid future advice that will only ever benefit for your business!