Why Video Marketing Is Absolutely Essential For Your Small Business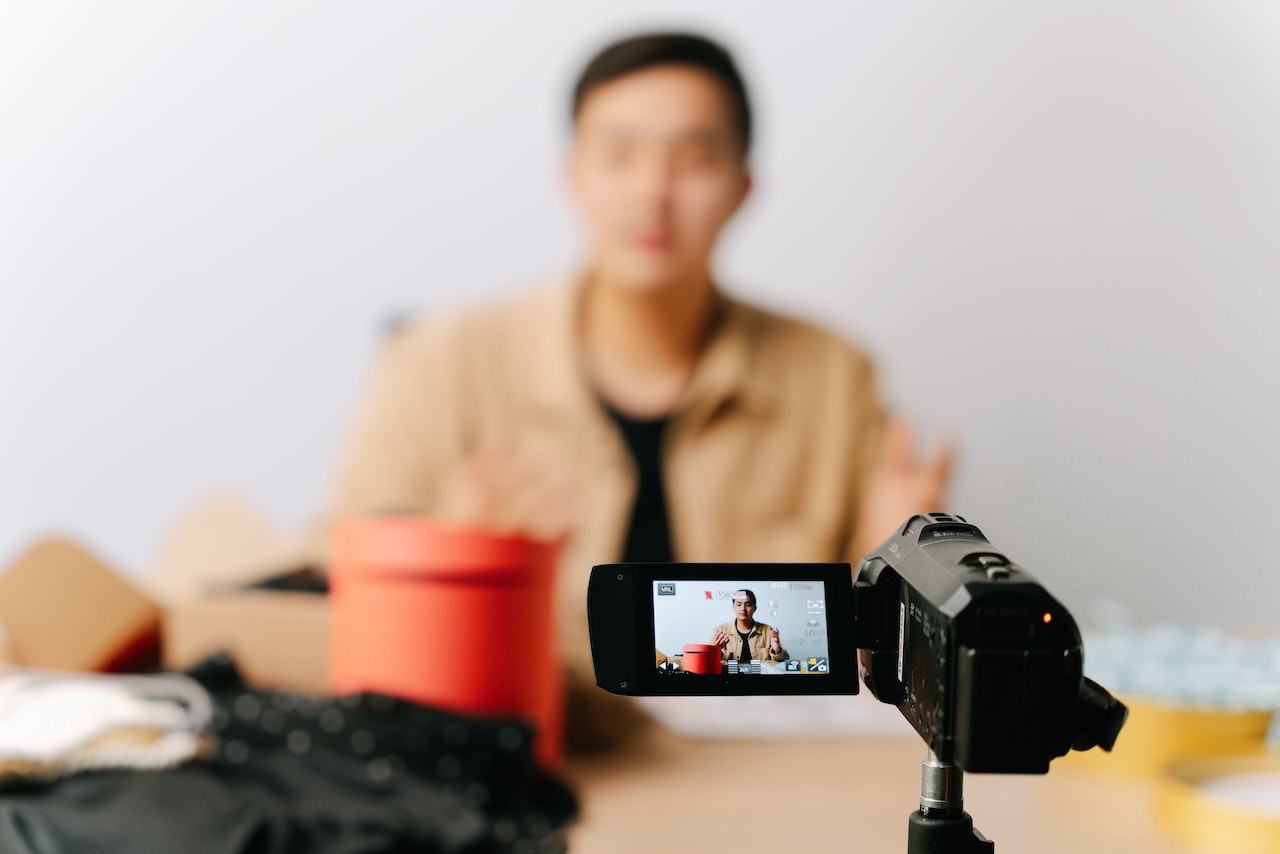 Over the past few years, video marketing has gone from an expensive nicety to an essential – and increasingly accessible – necessity for all businesses engaged in online sales and marketing. If you operate a small business and haven't yet incorporated video into your online marketing efforts, you could be missing out on valuable sales.
In this article, we explain the importance of video marketing and why it is surprisingly easy, in 2023, for all small businesses to take advantage of this exciting and valuable sales medium.
What is video marketing?
Let's start with a definition of what is meant by video marketing, because the term is sometimes used ambiguously. For digital marketing purposes, video marketing can refer to any use of video to promote your products and services, improve online visibility, educate people about your brand, and make sales. It is, therefore, a diverse and versatile field, incorporating YouTube advertising, webinars, short video blogs (vlogs), free video courses (used as incentive content for email marketing), instructional videos (e.g. how to assemble a flatpack wardrobe), live streams on Twitter or Facebook from events, Q&A sessions, and so on. The applications of video are almost endless.
How can small businesses use video marketing?
A high-production video – even a short one – can easily blow a small business's marketing budget, which is why, traditionally, videos weren't widely used in online sales by SMEs. What's made the real difference for small businesses is a radical drop in production costs over the past 10-12 years. Videos used to be expensive to make, with the requirement to invest in production software and studio equipment, or to outsource to a specialist (i.e. pricey) video creation agency. This set a ceiling on the number of videos most businesses could deploy and restricted their applications to one or two promotional website videos. The rise of high-quality smartphone cameras and SaaS video production and publishing platforms, however, has suddenly made video far more accessible to smaller businesses.
What can video content be used for?
Using these technologies, a small business can create a good quality video and publish it online in hours or even minutes, with no specialist equipment or skills required, and minimal costs. SMEs are now free to use a variety of video formats to increase brand awareness, expand their online presence, develop social media engagement, and build trust in their products and services by presenting a human face to their brand online. All these aspects have a direct impact on both new business sales and customer retention.
'Absolutely' essential?
Video marketing is now a useful content marketing tool for small businesses, usable in the same publication channels as static images and written content – social media, landing pages, business website, blogs, and so on. There is no longer a reason for small businesses not to use video in their digital marketing. But does the virtue of being accessible and useful make video marketing essential for small businesses?
We believe that, yes – while video doesn't supplant other forms of content – it does now play an essential role in the way that sales are cultivated online.
A survey carried out by a US marketing agency in 2019 found that incorporating video content into online sales expanded brand awareness by 70%, increased web traffic to key pages by over 50%, and increased sales conversions by over 30%. And this was before the pandemic. People now spend far more time using their smartphones and tablets at work to engage with content and make sales decisions.
Why is this? The classic reason to use video content was to ensure that your material was accessible to a visual audience – i.e. people who learned visually and preferred watching videos to reading blogs.
This is still important, but the lead reasons in 2022 were the ease of access to video content for prospects using mobile devices, and for businesses, the potential for increased engagement across multiple platforms. People spend more time on their phones since the start of the pandemic, and videos are easy to access on phones – therefore, the onus is on businesses to create media that matches the browsing habits and practices of their target customers. If you don't, you miss out.
Video and omnichannel marketing
Much is made today of the concept of omnichannel marketing, which adopts a customer-centred approach to marketing material that combines channels and media to address specific customer requirements (in contrast to multi-channel marketing, which seeks to optimise content for specific channels). Video marketing content plays a crucial role in this. Many small businesses now deploy multiformat content to support their marketing messages: e.g. an informative written blog or guide, promoted through social media and email marketing, and supplemented by video content that expresses the same information in a different way. Used in this way, video content expands upon and reinforces your core value proposition, leading to better information retention and brand awareness, and cultivating the essential trust that underpins online sales.
Video marketing services from JDR
By working with a digital marketing partner, such as JDR, video marketing doesn't have to become yet another expense or something to think about. We can incorporate video content into your digital marketing strategy organically in a way that maximises your brand outreach, reaches new audiences, and helps you close deals online.
To find out more about the benefits of video marketing, the costs, and how to get involved, please call one of our marketing specialists today on 01332 343281.
Image Source: Pexels