4 Reasons Why You Should Not Give Up On Inbound Marketing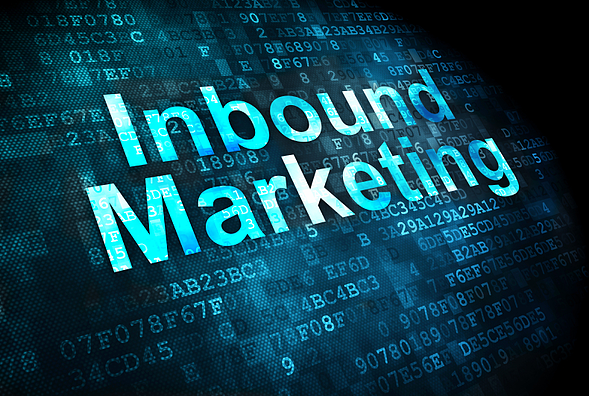 Let's face it. Inbound marketing is a strategy that requires time and an awful lot of know-how with content creation, social media, SEO, conversion, and more. Many marketers try to go it alone, believing that posting a blog entry on their website and social media accounts now and then is all that is needed to bring customers flocking to their sites. Disappointment sets in when it doesn't pan out, and they end up hiring a marketing agency, only to end up with virtually the same results. Discouraged, they give up on inbound marketing altogether. It's the wrong move though. Inbound marketing is highly effective when done right, so don't give up. Instead, get help from a specialised inbound marketing agency.
Why an Inbound Marketing Agency?
The answer to inbound marketing success is to hire a specialist agency to handle it for you. While there is a financial investment associated with it (but far less than individually hiring an SEO agency, PR agency, PPC agency, website development agency and content agency), inbound marketing agencies offer plenty of perks that make it worth the investment. Here are four reasons why you shouldn't give up on inbound marketing, but instead should hand it over to an inbound marketing agency.
Specialised services: Unlike run of the mill marketing consultants or agencies who know a little bit about a lot of different marketing techniques, an inbound marketing agency is not a jack-of-all-trades. Since they specialise in inbound marketing exclusively, such niche agencies stay on top of current inbound-specific trends and techniques, as well as changes made by search engine behemoths, like Google.

Dedicated account managers: Inbound marketing agencies will assign dedicated staff to your account, pairing you and your business with the manager who has the most experience in your industry.

Accountability: Rather than having to learn how to generate progress reports yourself, your agency will provide one to you (typically monthly). Using your report, you can see exactly how successful the campaign is that the agency is running for you, and work with your account manager to make any changes. Don't understand the report? Ask your account manager for clarification.

Communication: Understanding your journey and what you hope to accomplish provides your inbound marketing agency with the direction they need to see your goals through. Instead of you having to come up with the concept and vision on your own, and then having to develop the skill set required to achieve your end goal, the agency will take the reins. Explain your needs and allow them to do the work for you.
Still Not Convinced?
If the four reasons listed above weren't enough to convince you about the potential ROI you can achieve by working with an inbound marketing agency, then consider these four statistics from industry leader HubSpot:
82% of marketers earned at least one customer by simply blogging daily.

Inbound marketing tactics generate 54% more leads than traditional forms of paid marketing.

79% of businesses that maintain a blog earned a positive ROI for their inbound marketing efforts.

Twice as many marketers report that inbound marketing offers lower than average per lead costs when compared with outbound marketing.
It is clear that inbound marketing works, and that, when done right, it can yield nearly exponential benefits for business. The trick is to make sure that it is done right. Otherwise, you're just wasting money and spinning your wheels. If you want to improve your company's online presence, attract quality leads, and increase your online sales, consult an experienced inbound marketing agency. The nominal upfront expense will be well worth it, as you will see your business grow at a pace you could never achieve on your own.
Article by Leanne Mordue