Websites That Get
Leads, Enquiries & Sales

In Loughborough

Your website is your single most important marketing asset, and will be used by prospective customers, existing customers, potential and existing employees and suppliers.

Since 2004 JDR Group have designed and built thousands of websites - so you'll be working with an experienced, professional team with tried and tested systems.

We can help with:

But beyond the capability to produce your website, you'll be working with a team that can help you get leads, enquiries and sales once your website is finished. View our full range of digital marketing services here.
WEBSITE DESIGN SERVICES IN LOUGHBOROUGH
We provide web design services in Loughborough and the surrounding areas, including Shepshed, Quorn & Mountsorrel. Since 2004, we've helped many Loughborough businesses to get a website they can be proud of, from 'brochure' style information websites to full E-commerce websites. Our web design services include:

Website Planning & Strategy
Your website begins with strategy, including SEO and keyword research, messages and USPs, and conversion strategy.

Ecommerce Website Design
Ecommerce design and development services on platforms including Shopify & Magento.

HubSpot CMS Website Design
HubSpot CMS is an all-in-one website platform and CRM system with built-in sales & marketing tools.

Digital Marketing Services
Get leads, enquiries and sales from your website with SEO, Google Ads, Email Marketing & Social Media Marketing.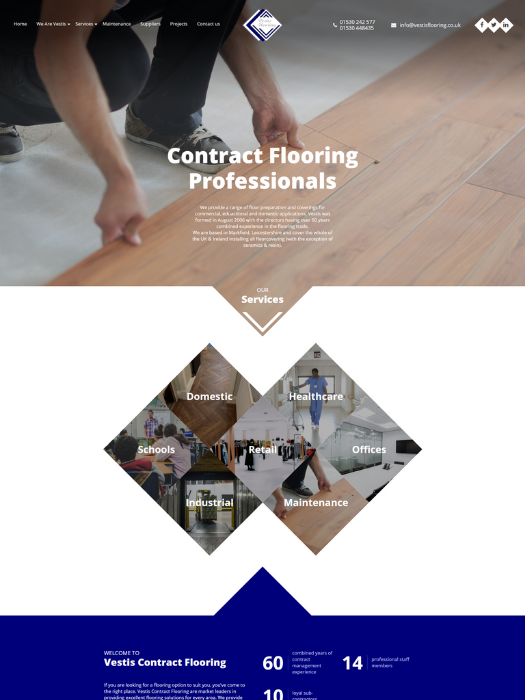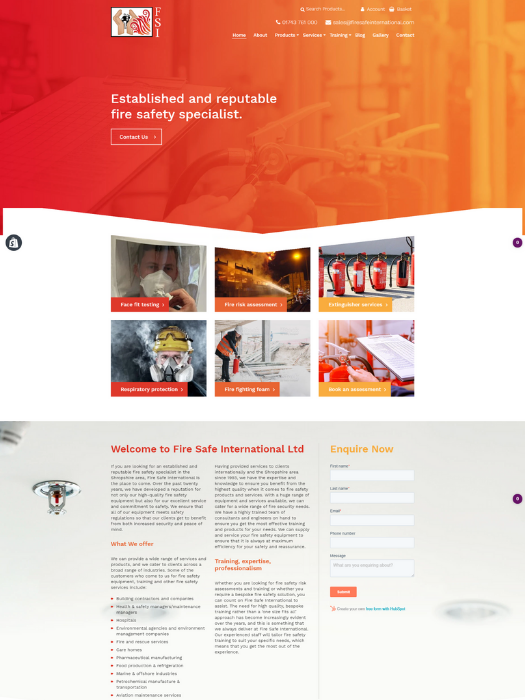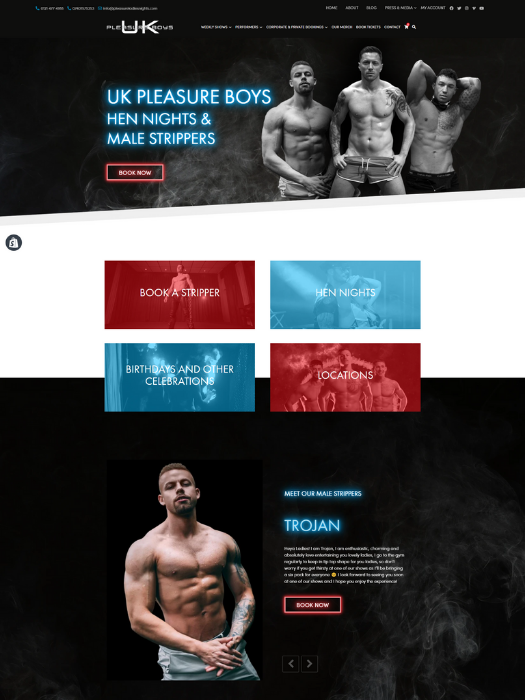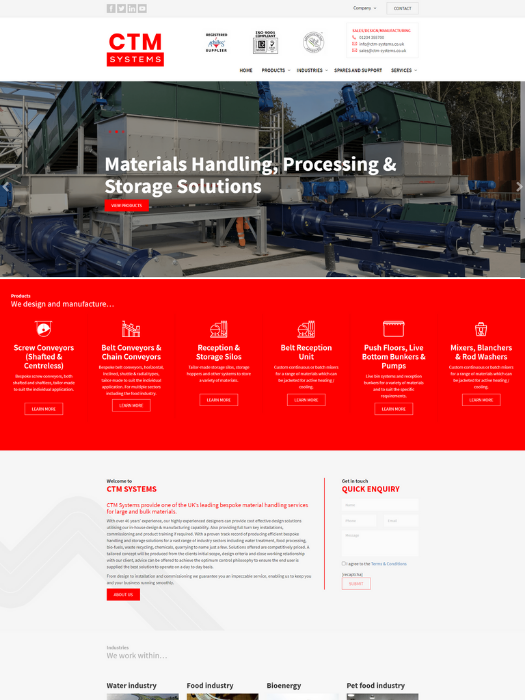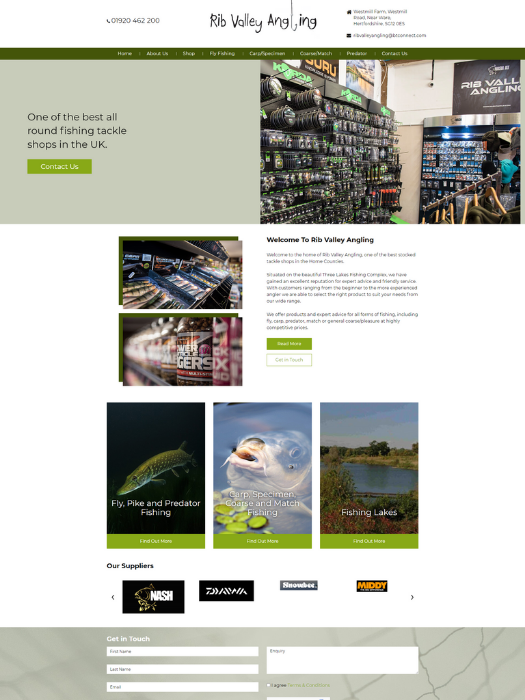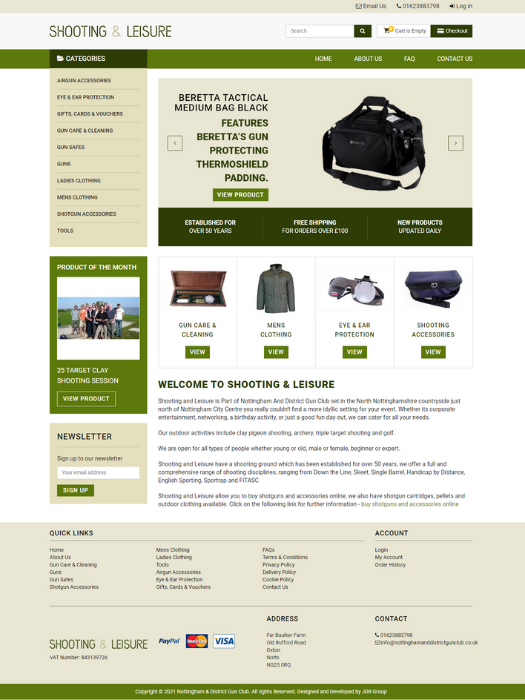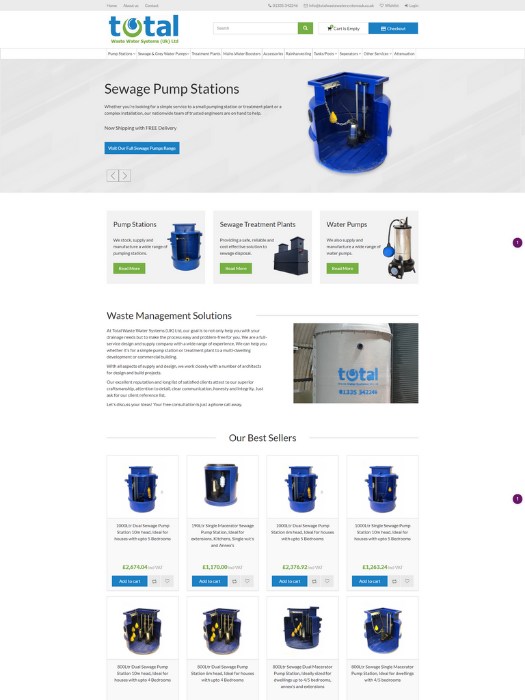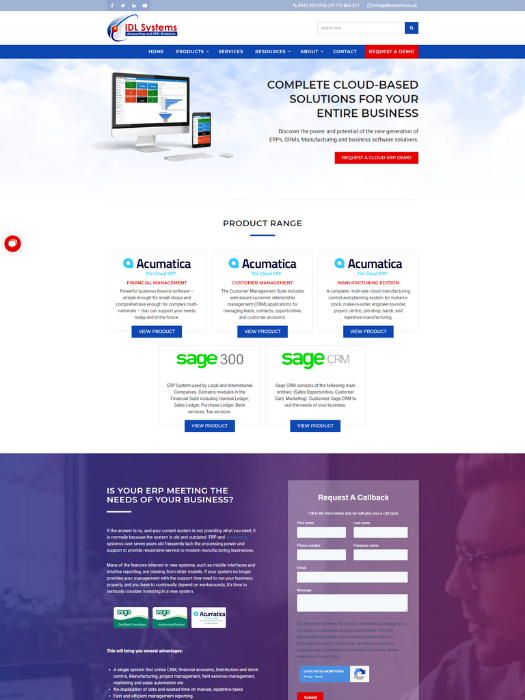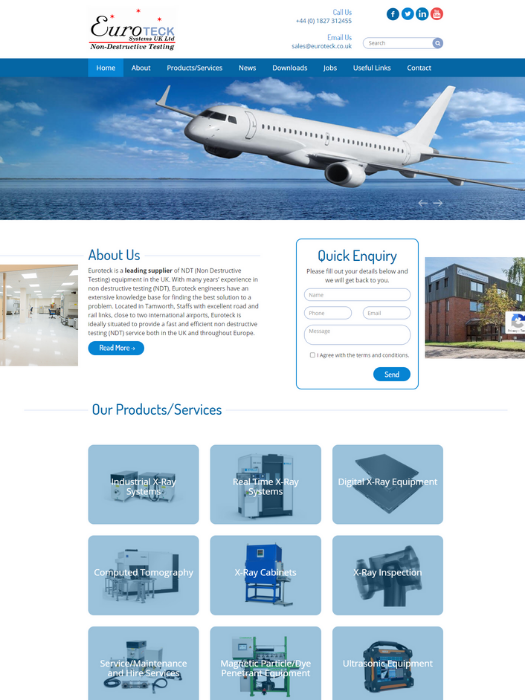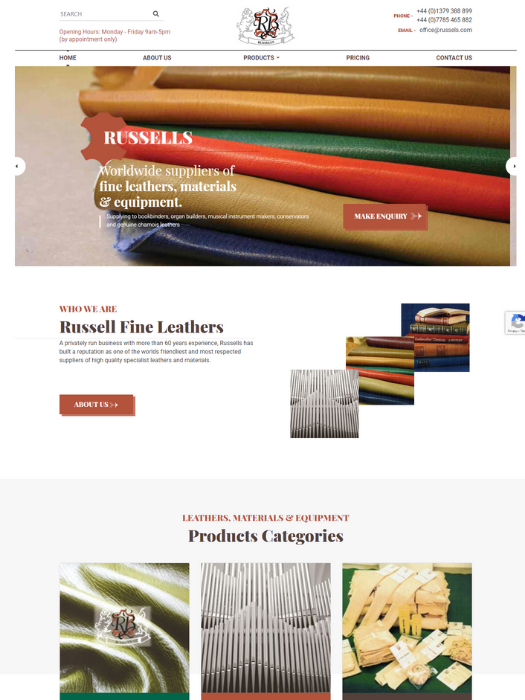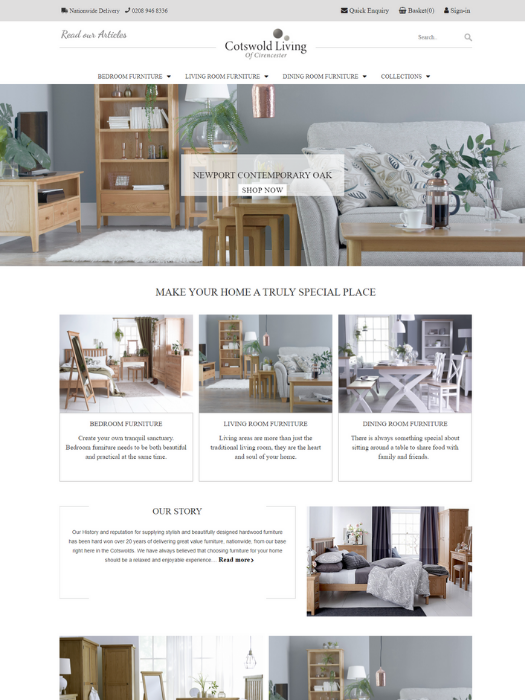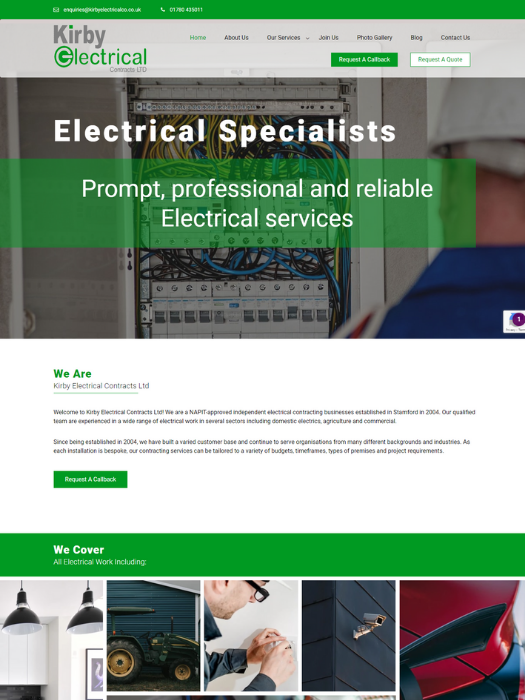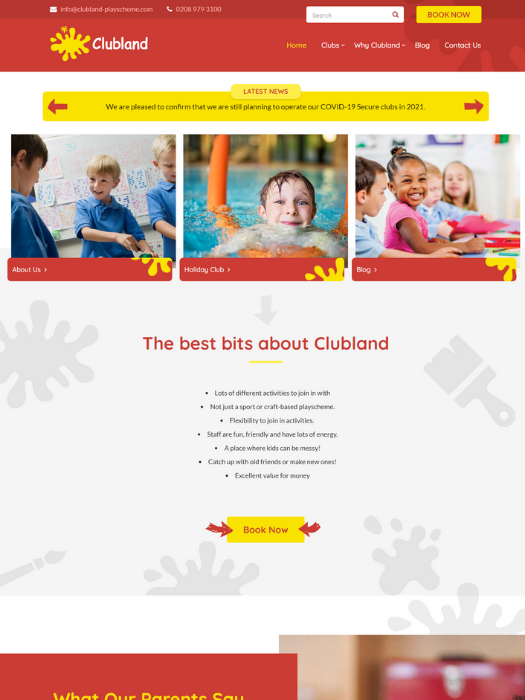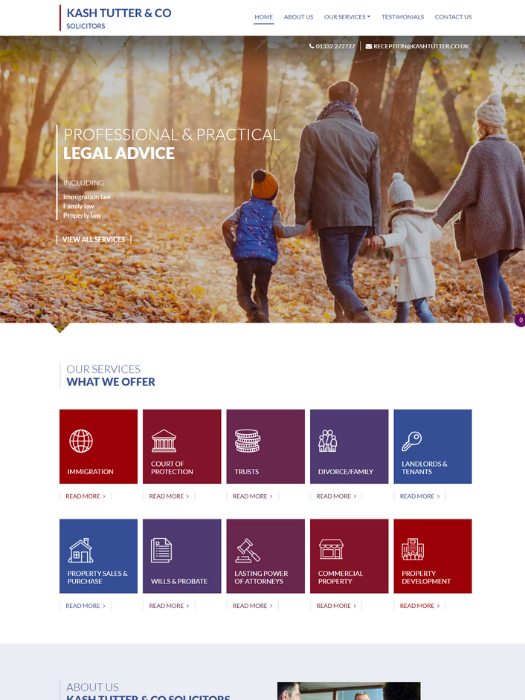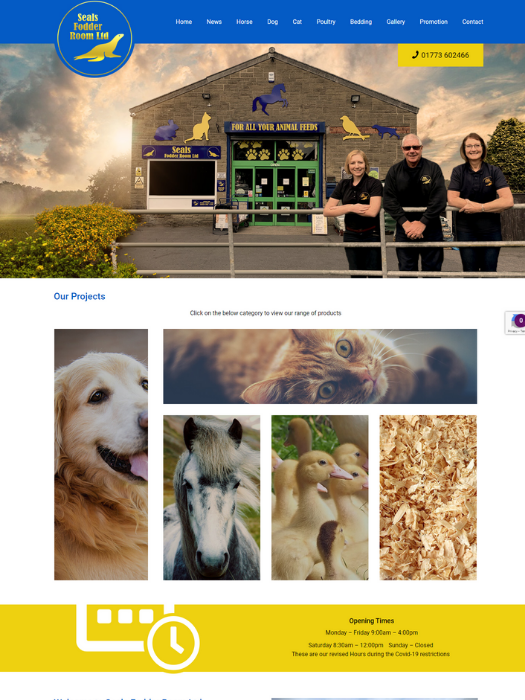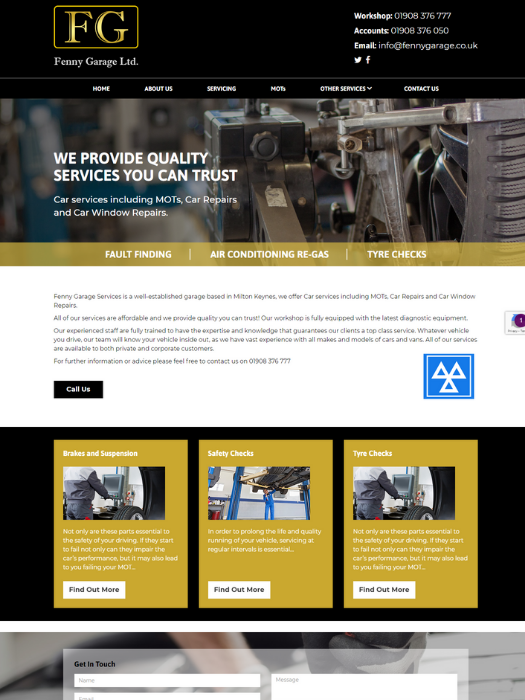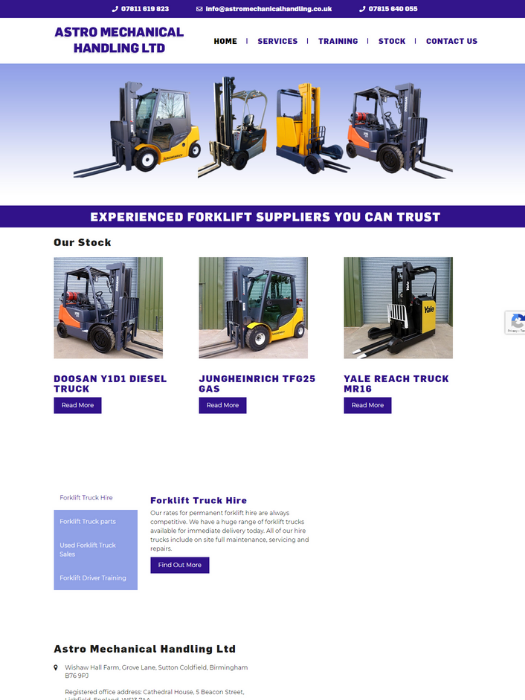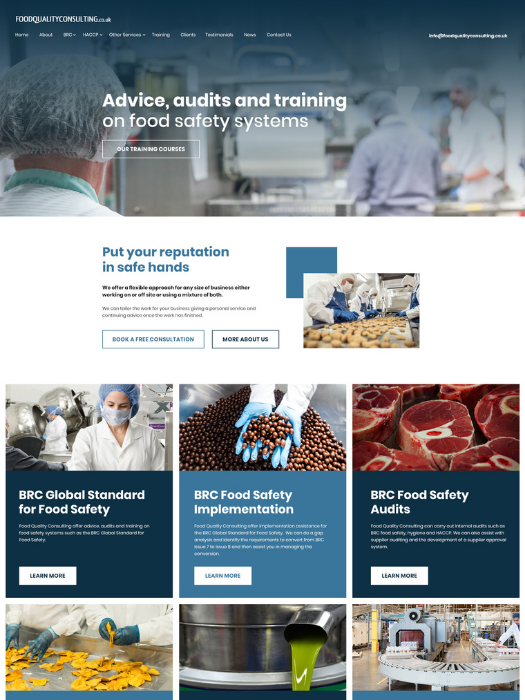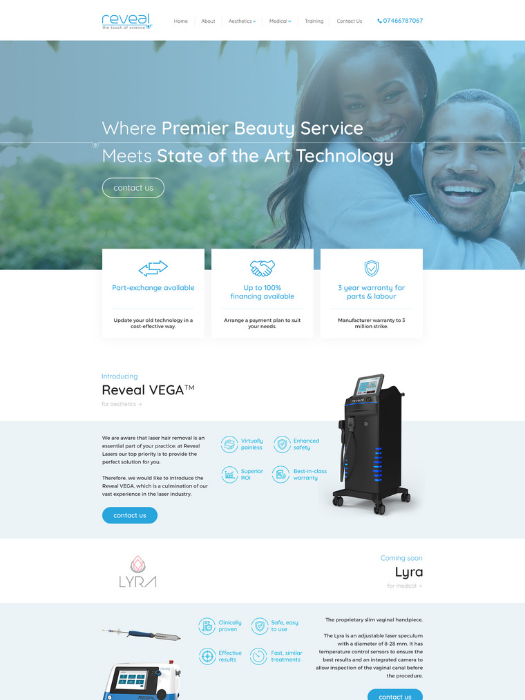 Beth Lawson
"What a great company to deal with from start to finish, with not being very technical they helped all the way, with ideas art works and contents. Daniel is my monthly contact and he is great and very informative. Since starting with the JDR group 10 months ago we have already seen a massive increase in sales enquiries which has turned into new customers coming on-board. Thank you to you all at JDR Group."

Sarah Bird
"We have two businesses and originally asked JDR to redesign our electrical website. They were extremely professional and did a great job.
As we had a good experience with them, we then asked them to redesign our products website. Both websites are professional, modern and mobile friendly. They are helpful and provide a great service during the whole of the project, they are experts in their field so help from initial website design ideas, to script writing (a must for us in making the overall product professional) to going live. I would have no hesitation in recommending JDR."

Ben Beveridge
"JDR Group's website marketing services got my attention because of their fair price, high level of customer interaction and web design expertise. When I started working with them, I found the employees easy to deal with and always on the other end of the phone when I needed them. The business training with Leanne was especially useful. They are a good company with a great service and the results are easy to maintain yourself, thank you!"

Natalie Speakman
"We have worked with JDR for quite a few years now and we have always been pleased with the service we have received. This year they redesigned our website so it is much more modern, professional and easy to use. The new software allows us to do so much more to our website than before. We had some teething problems at the start, but the team at JDR were excellent and they were able to sort out any issues quickly."

Andrea Rodney
"JDR have been managing my digital marketing for a few years now and I have always found them to be efficient, effective and highly professional.
Their design and implementation of our new website was great and resulted in a large amount of positive feedback from old and new customers.
I would highly recommend their services."

Anne-Marie Wright
"Leanne at JDR is brilliant! She has worked with me on 2 website builds so far, both with Hubspot integration. I have learnt so much from our monthly training sessions which has enabled me to continuously improve our content marketing strategy for the businesses. She gives us vital marketing support and has a wealth of Hubspot knowledge and expertise that we rely on."

Carl Smith
"JDR have looked after our E-Commerce site for a number of years and have made it very easy for us to update the content ourelves. They have recently redesigned our site and the quality of work and professionalism, from Amber in particular, has been second to none."

Tim Foster
"I couldn't recommend JDR enough! Will and Dave have been excellent in the advise given to restructure our entire advertising campaign. We have now completely stopped all services with the likes of Yell/Hibu and feel we are getting much more for our money in a much more personal, innovative and comprehensive manner. Here's to the future guys :)"

Ann Aken
"We have been working with JDR since March 2015 as a result of a recommendation from one of our customers.

JDR provide us with a complete marketing solution, expert advice and technical support. We have successfully increased our leads, enquiries and sales as a result.

JDR have helped us to reach a larger audience and entice a new demographic.

They help us to manage our website content and evaluate where the views are coming from & have managed to increase traffic to our website making it easier for us to acquire new clientele.

We have no hesitation in recommending their services."
More Than Just Web Design In Loughborough
More than 'just a website' - JDR are a full service digital marketing agency servicing Loughborough and the surrounding areas, including Shepshed, Quorn & Mountsorrel.
As well as website design services, we also provide: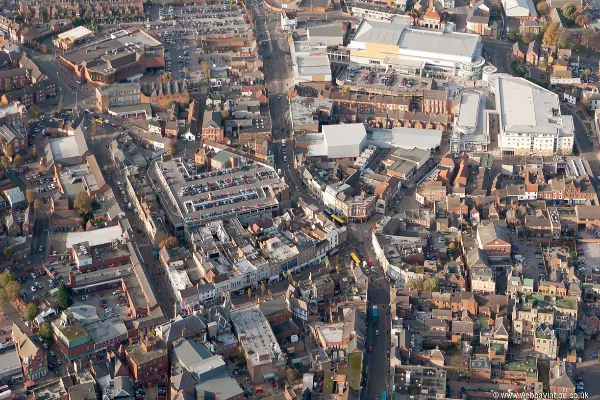 THE WEBSITE DESIGN PROCESS
To get a website which gets high numbers of leads/enquiries it takes more than just a pretty design, there has to be thought and planning into the user experience, SEO plan, keyword research, the page structure/site architecture as well as your positioning/messaging to make you stand out from the competition.
Custom design
Rather than use pre-made themes or templates, our websites are 100% custom designed, so you get a unique design tailored to your needs.
Our copywriters can rewrite your content to give it more punch and impact – and can also write entire new pages for you.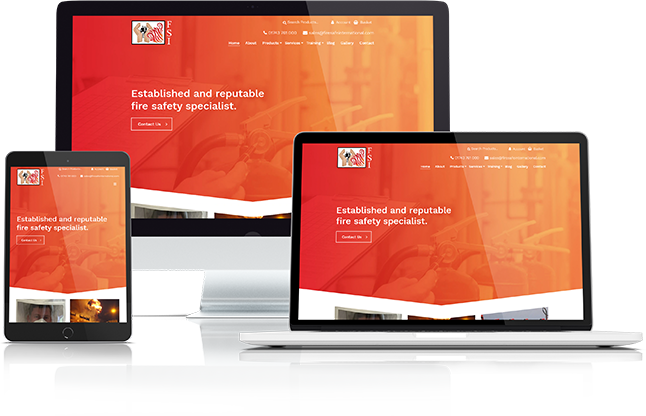 Custom coding/development
Our in-house development can write custom code and build specific features for you.
CRM systems work best when they can be connected to your website, and this is something we can do as part of your web design project. If you don't have a CRM system, take a look at our CRM set up & implementation page, as this is also something we can include as part of your project.
Maximise the number of leads, enquiries and sales you get from your website by taking advantage of our conversion rate optimisation service.
If you want to attract new customers from your website, you'll need to promote it once it has been finished. JDR have a comprehensive SEO and ongoing marketing service to ensure you get found online.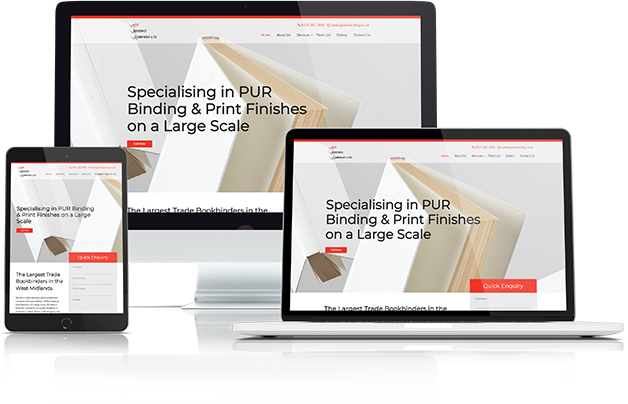 WebSite Design Services - FAQs
Marketing Beyond Web Design
For a website to work as effectively as possible, it should be part of an overall marketing strategy. With JDR, we can help beyond just web design services, with our comprehensive 'done for you' sales and marketing system. This can help you attract business from Loughborough and the local area, throughout the UK, or even globally. Our digital marketing services include:

Our Six Step Marketing System
Over the past ten years, we have created a comprehensive 6-step sales and marketing system which we use and follow in our own business as well as with many small and medium sized businesses around the UK.

GET A CLEAR MARKETING STRATEGY
We can help you develop your messages, your USPs, your branding and develop a wider marketing strategy including your website, SEO, email marketing, lead generation and more.

Get An Effective Sales Strategy
We can help you improve your sales systems and processes to convert more leads and enquiries successfully.

Content Creation
We write articles, guides, eBooks and blogs for a wide range of different businesses in a variety of different industries, as well as creating videos, and visual content (like infographics). We can create content for your business too – so you can have this content 100% 'done for you'.

CRM
It's vital not to let a single lead slip through the net, and also to track how every lead is dealt with – this requires a good CRM system and it to be used effectively by you and/or your salespeople. We advise business owners on cost-effective (often free) CRM systems, and set up and implement CRM for them as well as providing training so that you and your team actually use it effectively.

FOLLOWING UP LEADS
Not all leads will buy straight away, you'll need to follow up effectively and persistently in order to get the best possible results from any lead generation activity and marketing investment. We can help, with use of CRM system, but also email marketing, retargeting, and using automated follow up systems using marketing automation software.

MEASUREMENT & TRACKING
As a client of JDR, you'll know where every single lead, enquiry and sale has come from, so we know which marketing efforts are working and which ones are not. We set up systems to track inbound phone calls, emails, form submissions and online transactions/sales via your website, and then to track what happens to every new contact past the initial enquiry or purchase.