Web Hosting Issues With 123 Reg – The Importance Of A Good Web Host For Small To Medium Business's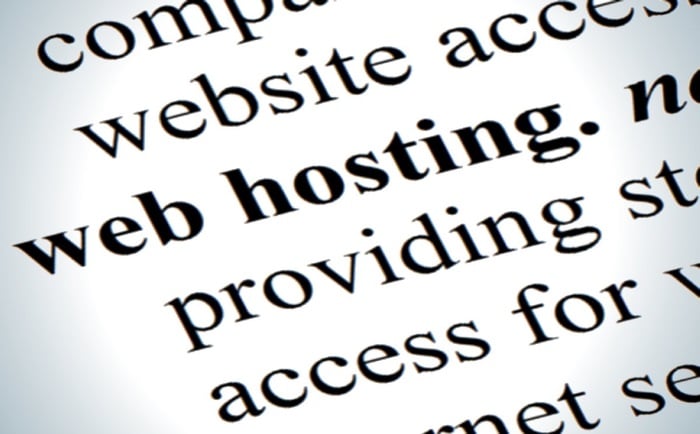 In the news this week was the unfortunate news that web hosting company 123-reg accidentally deleted company websites from their servers. The BBC covered this story with an online article. The article explained that the company, which hosts 1.7m sites in the UK, said an error made during maintenance "effectively deleted" what was on some of its servers. "We can conclude that the issues faced have resulted in some data loss for some customers," the firm admitted. It started a "recovery process", but advised customers with their own data backup to rebuild their own websites. The web host, which has 800,000 customers in the UK, would not say how many websites had been deleted but said it was a "small proportion".
With nearly every business in the UK now having some form of website, from small WordPress homebuilt websites to multi-million pound e-commerce websites, it seemed a great idea to explain further the importance of a quality web host for your business website. Below I will discuss the costs, pros and cons and what to look for in web hosting.
Web Hosting Costs
Web hosts will charge customers a monthly fee to use their services. The fee can change dependent on a variety of reasons including:
Size of storage required
Email accounts required
Equipment required
Number of websites
CMS provided
Dependent on the company you chose to host your website, depends on the charges. Certain web hosts charge a flat rate no matter the storage required, number of websites hosted and email accounts. Whereas others charge depending on levels of package. Smaller Web hosting packages are adequate for small businesses with one simple website, but businesses that have multiple sites, or those that want a website that can expand as their business does, may find they are better suited for a more robust or unlimited package. Both options are very cost-effective for small businesses.
Look into extras with web hosting providers. For an extra cost, many Web hosting services also offer improved security protection that guards the website from hackers by completing regular checks for any signs of viruses or other types of malware that may have infected the website. Providing great protection for your online business presence.
Good and Bad about outsourcing website hosting
With web hosting comes many benefits to your business. The biggest benefit is cost. Hosting your website with a professional web host frees your business from the shackles of expensive hardware and network capabilities required in your building. The Web hosting service handles all of the initial purchasing of equipment and its maintenance, which is a significant cost savings to any business.
The main area for apprehension when considering web hosting is that your business is essentially sharing server space with other business in a server rack. If one of those websites you are sharing space with starts performing unusual activity, such as sending a high amount of spam emails, other sites on the server could become blocked by anti-spam software, making it harder to reach consumers. The only way to avoid that risk is to use a server that is dedicated to just one website. This option isn't always possible, due to the high cost to have dedicated hardware.
What to look for in a Web hosting service
Business are always looking at better ways to improve their margins. One area that always comes under scrutiny is hosting and the costs involved. A major factor in choosing a host shouldn't just be the cost of hosting. You should also consider the following: How important is your website to function properly at all times? Very important. Imagine if this happened to your business at a crucial time "The website of Scottish League Cup winners Ross County was accidentally deleted, causing problems with selling tickets." Again reported on the BBC news websites.
Make sure that when selecting, your online web host will be there for you when you need them. When something goes wrong with the site, the Web hosting service should be available to provide technical support. A great service to look for is 24/7 phone support, as well as options for help via email and live chats to your website hosting company. A top level website host will also provide you with video tutorials, e-books and blog posts to aid you and your business with your website hosting. This can be invaluable to a business and will get issues such as the Scottish football club's website going down, being resolved quickly.
After the issues with 123 reg deleting websites from servers and one of those affected being the Scottish Football Club, Ross County and the inability to sell tickets online, Choosing the right web host and the costs involved has become more and more important. Using the tips above you can ensure you make the right choice for your business.