Are Directories Like Applegate, Findtheneedle & Kompass Worth The Money?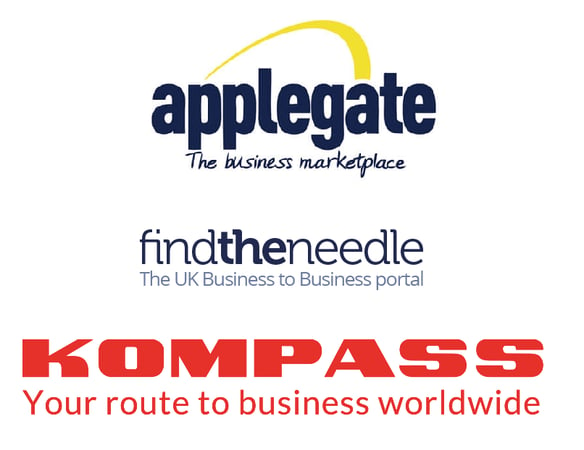 The face of marketing has changed dramatically over the years, making it difficult for businesses to know what works today and what doesn't. Business directories like Kompass, Findtheneedle, and Applegate regularly approach engineering clients.
Many have taken the plunge and decided to advertise with them, yet they don't seem to generate a lot of significant enquiries. Are these directories a waste of time? Or are the SEO benefits alone reason enough to include these websites in your online marketing strategy? Let's explore in further detail…
Pros
Let's start with the pros. The main benefit associated with business directories is that they are great for boosting your SEO efforts. These websites are relevant to your industry, and they typically have a high domain authority. Therefore, they present an effective way of generating links back to your website for a relatively low cost.
This fuels your SEO efforts and increases your online visibility. It is also worth pointing out that the people who tend to visit these websites are high-quality visitors because they are already seeking out the sort of services that you provide.
Are Directories Worth The Investment?
However, there is a question regarding how many people actually go to these sorts of websites when they are looking for services. Nowadays, there are so many different channels available to potential customers, from performing direct searches via Google to asking around on social media.
Therefore, the directories' ability to generate a large number of enquiries through placing advertisements and displaying your business contact details is questionable. Moreover, you may be expected to pay a fee if you want to boost the placement of your company so that you are one of the first businesses that potential customers see.
Overall...
Hopefully, you now have a better understanding of the pros and cons that are associated with business directory websites like Kompass, Findtheneedle, and Applegate. There is no denying that advertising on these websites can help to boost your online visibility.
Nevertheless, most businesses do not generate significant enquiries from them. With that in mind, directories like these are a good investment if you have a decent-sized marketing budget that will allow you to target business directories as a small part of your overall approach. If your budget is constrained, though, focus on other avenues that will give you a greater return before considering business directories.