Proven Digital Marketing Ideas for Restaurants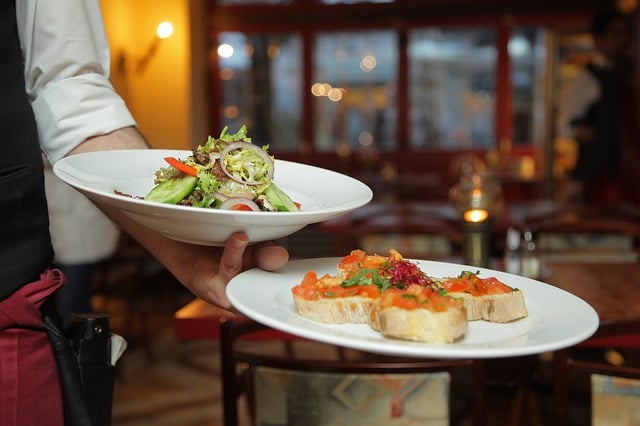 Everybody knows the most successful business ideas are based on the principle of 'see a need, fill a need'. The need to eat regularly is one of our most basic and urgent needs, so you'd expect by this theory that creating a thriving restaurant would be easy. The truth is that the restaurant business is tough. With every huge opportunity comes huge competition. To survive you'll need more than delicious menus, impeccable service, talent and determination; you need a solid, savvy digital marketing strategy.
JDR specialise in all things marketing. We'd like to share our favourite digital ingredients for restaurant marketing success.
Brand Flavouring
Developing your brand identity comes from understanding the motivations of your target customers. Establish the type of customer you want to attract and extensively research which keywords, images and menus are most likely to tickle their taste buds.
A Mouth-Watering Website
Use the power of imagery on your website. Include beautiful, professional images of your signature dishes to evoke an appetite for your restaurant. You'll also need to promote your menu with tantalising descriptions. Ensure the content on your 'Home' or 'About' page includes your most valuable keywords in a natural context, and says just enough to keep potential customers hungry for more.
Include a facility for enquiries and online bookings, which includes data capture fields for contact details and email addresses. This will enable you to create a database of customers or prospects you can target with e-marketing and promotions. You will also be able to follow up customers to say thank you, or to request feedback and reviews, for promotion on a testimonials page. Learn more about how important website design is with this great article - Is Poor Web Design Hurting Your Conversions? 5 Reasons To Have A Website Re-design.
A Large Serving of Location
Customers need to be able to find you – that means online as well as physically. Firstly, ensure you're attracting a customer base within your geographical location. Creating a Google account is vital, enabling you to link your business and website to Google Maps and Google Earth. Google + and Google Local also provide visibility for your location, with the added benefit of enabling social extensions. Customers can opt-in to follow you, allowing email address access for e-marketing opportunities. Customers can also use the locator beacons to find you easily. When you need to find somewhere to eat fast, you're likely to opt for a local option, increasingly sourced via a mobile search.
Food for Thought
There are numerous platforms available to promote your business across multiple digital channels. PPC is a fast, effective way to get your business found in Google's top positions. Organic approaches are a longer-term investment, but provide sustainable, ongoing results.
You could:
Sign up to online directories such as Trip Advisor or Yelp, where reviews are highly influential. Take time to respond to reviews and always tackle negative feedback.
Invest in a blog or outreach to food bloggers.
Create e-newsletters to let local businesses and customers know about special offers, promotions or events you're hosting.
Develop your own restaurant app.
Use PR to promote celebrity endorsements or charity involvement. Always amplify positive press coverage through social media channels.
Build excitement through Twitter, whether it's about a new dish or an influential visitor.
Generate likes and shares through Facebook to reach new audiences.
Use LinkedIn to create new connections with critics, bloggers and promoters.
Use Instagram and Pinterest to post pictures of your latest culinary inventions. Social media marketing is a must for any restaurant. Whichever channels you choose, make social look delicious.
Hunger can strike at any time. With the right marketing strategy, your business will fill the tummy, fill the need and fill your pocket. I'd love to keep writing, but it's lunchtime… Let's search 'Restaurant's around Derby'…