Google Sends Messages To Webmasters For SSL/TLS Certificates Not Matching - What You Need To Do If You Have Received A Message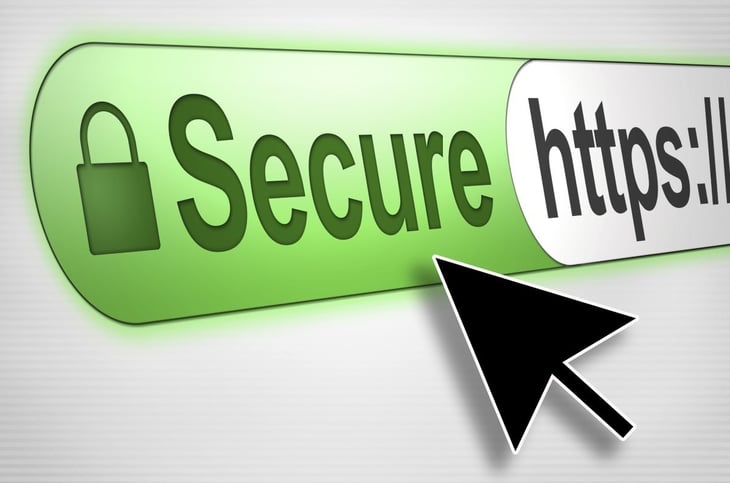 In recent weeks Google have started to send out numerous notifications to Webmasters. The notifications have been surrounding SSL and TLS certificates. So, if the current SSL/TLS certificates on your website don't match your URL then you may have received a message.

What Is SSL/TLS?
An SSL Certificate (Secure Socket Layer) is basically a number of small data files that bind a cryptographic key to the details of a company. These Certificates activate a padlock and the HTTPS (a protocol used for secure communication, such as when processing transactions online) when installed on a web server. This then allows secure connections from a web server to a browser.
TLS (Transport Layer Security) is similar to SSL. It is another rule that makes sure there is privacy when applications communicate with their users on the Internet. TLS also ensures that no unnecessary and unwanted parties may eavesdrop on or manipulate any message. It is the successor to SSL.
The difference is that TLS is just more advanced than SSL. You will hear most people talk about SSL and Certificates associated with that still, but they are really one and the same.
What Are Google Doing?
If you have existing SSL/TLS certificates on your website that are either out-dated or do not match, Google is sending out messages to the owners of the websites. Google have also confirmed this and Zineb from Google said..."We are now letting users know about issues with their TLS certs."
How Do You Know If You've Received One?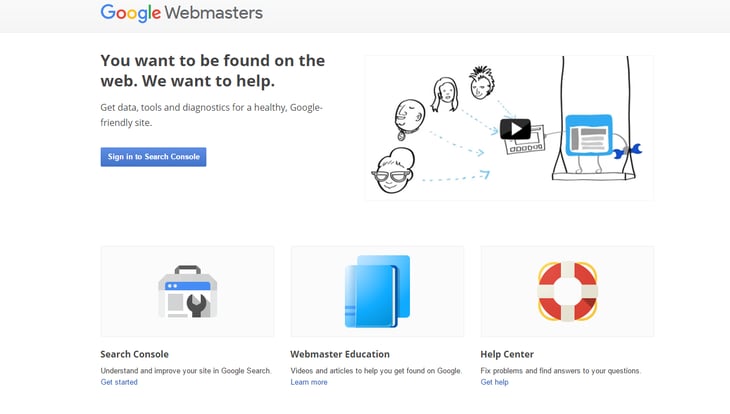 At the moment it seems like the messages are only being sent out to those who use Google Search Console or Webmaster Tools. If you have a Webmaster Tools account and your website is verified in there, then all you need to do is login and have a look in the messages section on the dashboard.
If you don't currently have a Google Webmaster Tools account set up, then I would highly recommend doing so. It will not only help you see important notifications from Google like this one, but it will help you improve your marketing and ultimately generate more business. Read this article for tips on how Web Master Tools can help: How To Use Google Webmaster Tools To Improve Your SEO
Getting Webmaster Tools Set Up
If you don't already have a Webmaster Tools account set up, follow the below instructions. If you do, move on to the next heading.

1) Go to https://www.google.com/intl/en/webmasters/ and click on sign in to Search Console. This is the new name for WMT.

2) Once logged in you will be redirected to a dashboard like the below. Where the example url is in the box next to add property, put in the website address that you want to set it up for. It should be formatted like this: http://www.yourdomain.co.uk. Then click on add property.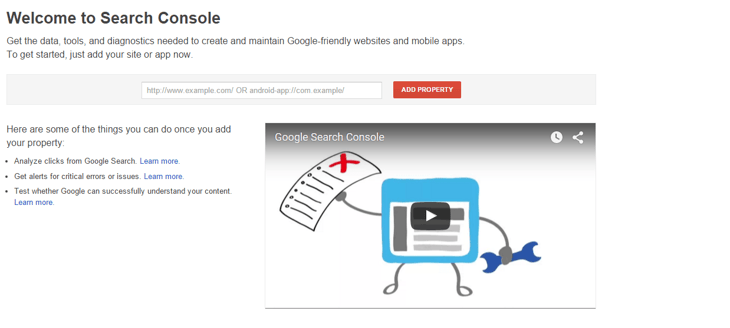 3) You will then be sent to a page which asks you to verify ownership of the website. Click onto alternate methods.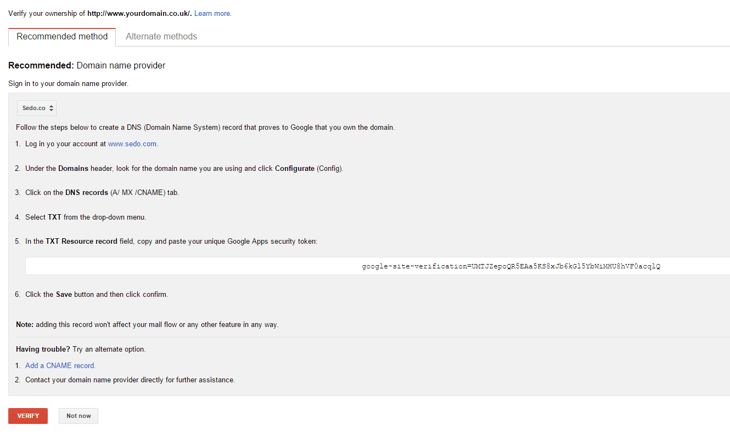 4) There are a few options here. If you have Google Analytics already installed then click on that one and it should verify right away. If you don't then click into HTML tag.

5) You can either add this yourself if you know a bit about websites and html code, or send it onto your website hosts/developer to add. Once the code has been added to the correct place, you will be able to verify your ownership of the property.

6) Once verified, you will then see a dashboard like the below... You can find lots of useful information to help with your marketing inside here. Find out more tips on how to use WMT here - https://www.jdrgroup.co.uk/blog/how-to-use-google-webmaster-tools-to-improve-your-seo. If there are any issues with the SSL/TLS certificates on your website though then you will be notified in the messages section on the left hand side.
Conclusion
Keeping your SSL/TLS certificates up to date is something Google clearly wants to see webmasters doing and it is probably to do with the fact that they now look at HTTPS as a ranking signal. If you don't use SSL, TLS or HTTPS on your website, then it is definitely worth considering as websites that are using it do appear to be ranking better than those without it.