How To Add Contacts With HubSpot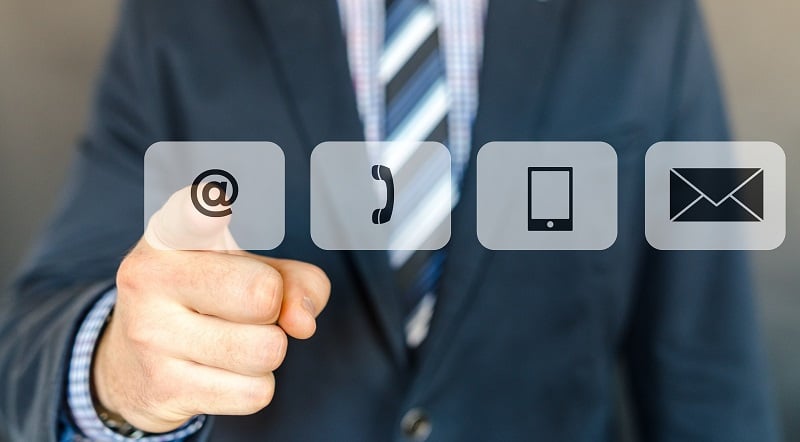 A brand new HubSpot account has no contacts, and one of the first things to do is add your existing contacts into the CRM database. So how do you go about doing it?
There are four methods of adding contacts into your HubSpot database. Let's take a look and see which one is best for you…

1. Manual Entry
This option is the one you're most likely to use – manual entry from the HubSpot dashboard. When you log into HubSpot and land on the default marketing dashboard, you'll see a tab in the top left-hand corner called 'Contacts'. Click on this to reveal a drop-down menu with several buttons, including 'Contacts' and 'Companies'. Firstly, click on the 'Contacts' button. This will pull up a list of all the contacts that you currently have in your database. In a new account, this will be zero. The 'Companies' tab reveals information such as a company's revenue, its number of employees, and other such data. You'll be able to assign any number of individual contacts to that specific company page.
The Contacts page has a 'Create contact' button on the top right-hand corner. By clicking this button, you will be able to manually enter an email address, first and last name of a contact, and a number of other details. You can choose which fields to fill in - other fields include job title, company name, contact owner, phone number, lifecycle stage, mobile phone number, status and the 'How did you hear about us?' field which allows you to track where your new contacts come from. The most important field is the email address – once this is filled, simply click 'Create contact' and this contact will then appear in your HubSpot database. If your HubSpot is synced with your LinkedIn account, HubSpot may locate this contact information on LinkedIn, automatically associate the two separate pages and join them up, simultaneously creating a Company Record page connected to your new contact.

2. Importing Existing Contacts
The Contacts page has a button on the left of 'Create Contact' called 'Import', which allows you to import contacts from a spreadsheet. Click 'start an import', then 'File from computer', and then choose between 'one file' or 'Multiple files with associations'. You can choose between 'One object' or 'Multiple objects' to be imported, on the next page. So, if you have an existing CRM system you may need to download both your contacts and your companies - or maybe your opportunities – and associate them together when you import them. You can drag and drop a file or upload the file; then tell HubSpot what the different columns in your file refer to and how they match up to HubSpot's fields, or whether you want to create new fields. Hit 'import' and HubSpot will automatically transfer those contacts into the Contacts database.

3. Phone Contacts
If you use the HubSpot mobile app, under 'Contacts' is a + button that lets you import contacts from your phone. So, if you have names and email addresses stored on your phone, it will import them into your HubSpot account at the literal touch of a button!

4. Business Cards
HubSpot also has a business card scanner; so, if you meet a potential customer at an event, for example, the HubSpot app can read the text on a business card and then copy that person's details into your database.
As you can see, HubSpot offers several methods of importing contacts. Just choose the best one for you. At JDR, we use HubSpot daily to manage all our contacts. For help and advice with HubSpot, simply contact our team. You can also get a full demo of the HubSpot software here.
JDR Group are a Platinum HubSpot agency, and one of the leading HubSpot partners in the UK. By working with a certified HubSpot partner you can get the most from HubSpot, and get more traffic, more leads, and more sales for your business.
Image source: Pixabay