Digital Marketing For Manufacturing Businesses In a Post-Covid World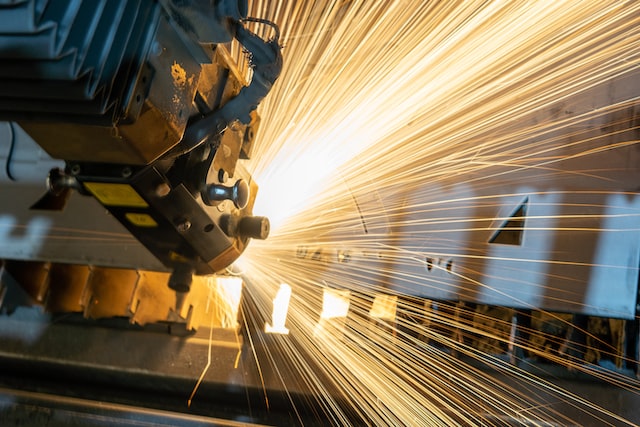 The use of digital media as a marketing vehicle is hardly new, with many manufacturing companies recognising the benefits of digital marketing for business. The COVID-19 pandemic, however, accelerated the move towards digital marketing and sales, as face to face meetings, networking, trade shows, and business events became temporarily impossible.
COVID-19, however, is only one factor in the evolution of digital marketing in the manufacturing sector. For manufacturing is a sector in which websites have often been just a credible and authoritative online presence but they are now a necessity. If your organisation is still reliant solely on traditional sales channels, digital marketing planning and strategy will support your transition to digital marketing.
Digital marketing: powerful tools in the post-Covid world
COVID-19 lockdowns confined thousands of business decision makers to their homes, leading to a significant change in the way people obtained and absorbed information about purchase decisions. App downloads, for example soared by over 30 per cent, reflecting the shift in the way users interacted with the outside world, even when holed up in their homes for 24 hours a day. More manufacturing professionals than ever interacted with social media and mobile technology, allowing it to filter into new areas of their working lives. Whatever affect the pandemic will have in the future, what's certain is that technology will play a more important role in sales and business relationship building in future. As an ambitious manufacturer, how can you open new avenues for your business in the post-COVID world?
Search Engine Optimisation (SEO)
In contemporary manufacturing, an online presence is non-negotiable but launching a chic new website won't necessarily be the crowd-puller you have been led to believe. Instead, achieving a high rank on search engines for important search terms and phrases (keywords) will help position your business above your rivals, increasing your online discoverability and appeal.
Search Engine Optimisation (SEO) is something of a fine art and needs expert advice to perfect. However, incorporating relevant keywords in your content, opting for longer (but well-organised and readable) blog articles and web content, and including references to trustworthy non-commercial sites will help you achieve higher rankings.
Social media reach
2020/21 saw a surge in the number of business social media users, with over one-half of the world's population now engaging with it. Research suggests that 54% of business owners research products using social media, bolstering the need for manufacturing businesses to advertise their products and services digitally. With a targeted social media campaign, you can:
Reach and connect directly with targeted audiences.
Create organic content for LinkedIn and Facebook.
Direct traffic to your website or generate leads directly through social channels.
Access paid advertising services, especially LinkedIn advertising and Facebook advertising.
Raise awareness of your brand among key decision makers.
Email marketing
With an average Return on Investment of 120 per cent, email marketing is an effective digital marketing strategy for manufacturing businesses. Well-written and value-driven emails can increase and sustain customer interest across the lifecycle of a product and shape customer relationships with relevant and time-critical information.
Pay Per Click
PPC or pay per click advertising work equally well for niche manufacturers with a narrow target audience and broad-spectrum businesses seeking to impress a large number of customers, particularly when combined with SEO. Paid targeted advertising enables you to raise your business profile across different platforms, to attract customers who are aware of your products and more traditional customers who are venturing into online B2B sales for the first time.
Digital marketing has generated a huge surge of sales for manufacturing businesses across the UK during the pandemic, but it is definitely not just a temporary solution to a nationwide health emergency! With its flexibility and adaptability to different situations and challenges, digital marketing is progressive, lucrative, and here to stay.
Manufacturing is one of the industries that stand to benefit most from digital marketing, so if your organisation needs access to the latest, innovative digital marketing tools and techniques, you can start by downloading our free guide 'How To Attract Customers In The Manufacturing Industry.'
Image source: Unsplash